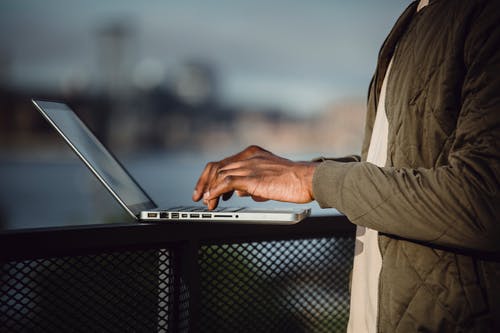 Searching The Web For News Video
Recent data from comScore Video Metrix shows that consumers viewed 11.5 billion online videos in March of 2008, a whopping 64% gain versus March of 2007. This means that 73.7% of the US Internet population is now watching video online.
While videos of pandas sneezing on YouTube make up millions of these monthly video views, consumers are also increasingly turning to the Internet to watch news video. But how are consumers finding the wealth of news video content available on the Web?
And are search engines playing a major role? DoubleClick Performics, in partnership with ROI Research, recently conducted the Searching for Video News Study to gain some insight into how consumers are using search to find news, as well as if they're getting what they're looking for.
The most popular video news sources
DoubleClick Performics asked the 500 participants in the survey what Web sites they use when searching for video news. The survey showed CNN.com as the most popular destination to find news video, with 57% of respondents indicating that they go directly to CNN.com to get their video news.
CNN.com has a very intuitive and effective video news search function directly on top of their homepage. The site is likely the most popular destination to find news videos not only because CNN is a trusted news source, but because CNN.com gives the best news video search experience.
If a searcher goes to CNN.com and uses the video specific search on the homepage for the query "Olympic video news", he'll get 350+ news video results from CNN.
A higher percentage of consumers searching for news video used CNN.com than Google.com, which came in second at 53%. After that, MSNBC.com (41%) ranked above Yahoo.com (40%), MSN.com (31%), and FOXnews.com (25%).
This indicates that consumers are about as likely to go directly to a trusted source (CNN.com, MSNBC.com) for video news content as they are to use Google.com or Yahoo.com to find the content.
This may be due to the fact that on Google.com and Yahoo.com, searchers will generally only see video results from YouTube and not from the news stations. CNN and other trusted news sources do adapt their content for sites like YouTube, but it seems as if news video consumers would rather go directly to the news site to watch this content.
YouTube, Google Video, Yahoo! Video, and MSN Video came in towards the bottom of Web sites used for news video search, at 22%, 14%, 13%, and 11% respectively.
18% of respondents indicated that they used Google News to search for news video, which was the top news aggregator for video news search. Google News includes embedded video results from AP. However, even when searching Google News specifically for news video, consumers generally only see a few embedded AP video results, probably not enough to quell the appetite of a hungry news video consumer.
Opportunity for news video on the engines
Despite the fact that the major search engines lack the video news breadth and depth of sites like CNN.com, the survey does indicate that there's still major demand for news video content on the engines.
This is even true in light of the fact that only one-third of respondents indicated that they always/almost always find a relevant news video for their specific video news search when using a traditional engine (Google.com, Yahoo.com, and MSN.com). In addition, only one-third always/almost always find the most up-to-date news video.
DoubleClick Performics' study shows that when it comes to searching for news video, consumers are looking for some combination of trusted/up-to-date news from the source, user experience, and the convenience of a major search engine. In other words, even though the news video search experience on the engines is less than perfect, consumers have so much trust in the engines that they will continue to use them to search for news video.
News video consumers would like to utilize their favorite search engine to find a variety of relevant video news content from the strong news brands they trust (CNN, MSNBC, and FOX). This suggests that in addition to creating an intuitive video search interface like that of CNN.com, publishers also have an opportunity to optimize video assets for the text-based engines, thus maximizing their chance of being indexed.
Survey methodology
DoubleClick Performics and ROI Research's Searching for Video News Study was conducted among 500 consumers from a panel of over 2.8 million households and includes respondents who currently watch video news on the Web. The survey was in field from 5/12/08 to 5/14/08. At 95% confidence interval, a sample size of 500 has a sampling error of ± 4.4%. For full results of DoubleClick Performics' Searching for Video News Study, please contact Eric Papczun at epapczun@doubleclick.com.