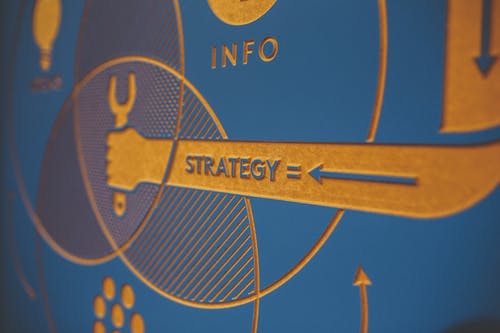 Measuring the Impact of Multichannel Marketing
I recently had the opportunity to sit down with Akin Arikan's new book on
"Multichannel Marketing" Understanding the mutual impact of offline and online channels is one of my favorite topics, and Akin does a great job of covering the topic in great detail. In today's column, I'll extract some tidbits from Akin's book to discuss how offline marketing campaigns can be measured with online tools.
Search marketers who work in companies that market through multiple channels should also learn the material in this book. In many cases, search is the first step in the customer buying process, when they're in research mode. But, at other times, search comes into play in response to an offline campaign.
For example, Akin highlights Honda's 2006 and 2007 print and outdoor advertising campaign that used the made-up word "environmentology." Shortly after that campaign launched, users started searching for more information about environmentology. This is just one example of how marketing channels interact.
Measuring Offline Marketing Campaigns
Web analytics tools can be one powerful component in measuring the impact and effectiveness of an offline marketing campaign. Let's look at some of the ways this can be done:
Traffic Spikes: If your Web site sees a traffic burst after the campaign launches, this can provide a clear signal about the campaign's impact. However, for companies with large multi-dimensional marketing campaigns, this might not be easy to measure because different campaigns may interact.
Local Traffic Spikes: One way to improve measurement is to run your offline campaign in some local markets. Then, instead of measuring total Web site traffic increases, focus on measuring the traffic gain from a local area.
Product Sales: Focus the promotion of a particular product, and watch for spikes in online sales of that product (and/or changes in Web search volume for that product).
Measuring Buzz: For example, how many bloggers have written about the campaign? Also, look at the types of search queries performed in the local search engine. For example, you can look at the volume of related search queries and the precise phrases users use to determine how they're responding to your messaging.
Microsite: Offline campaigns can also leverage special microsites. For example, Akin reminds us that Doritos recently used CrashTheSuperBowl.com. The purpose of the microsite was to provide consumers with an easy-to-remember URL to use in responding to the campaign.
Unique Response Codes: A common tactic in traditional marketing is to offer a promotion with a special key phrase for the promotion. The consumer may need to use that key phrase to be eligible for a discount. The key phrase could be something they mention when they go into a store, or when they go to the Web site. Sometimes users will enter that key phrase into a search engine, and measuring that search traffic provides an indication of campaign success. The company offering the promotions should also make sure that they have optimized pages for searches.
Online Customer Reviews: Allow customers to go online and provide feedback directly to the company about a product and/or the process of buying it. According to Akin, Best Buy found that the majority of people who filled out their online survey had actually purchased the product they reviewed offline.
The notion of measuring offline marketing campaigns' impact online is interesting, because there's so much interaction. It's much deeper than offline vs. online as well. In fact, online marketing is multidimensional (organic search, paid search, display advertising, e-mail, affiliate programs, etc.). Yet, it's only one of scores of topics Akin covers in depth.
As Akin reminds us, the underlying key here is understanding customer behavior. Doing a better job of serving their needs may be the single most important thing a company can do to grow its revenue. Which channels a consumer will use, and how many different channels they'll use before making a purchase, varies greatly from consumer to consumer.
Search marketing grew up as a direct response medium that stood on its own. Those days will continue for some businesses, but for most companies they're coming to an end. The need to better understand these interactions is upon us. Search is just one component in a much broader marketing mix.