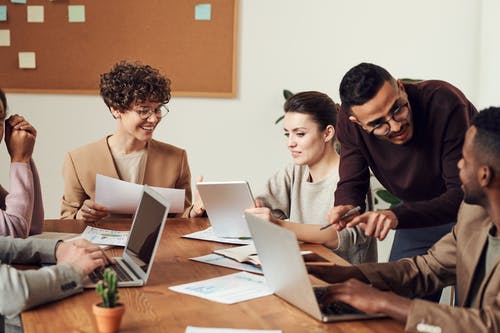 Work and Some Fun along the Way!!!
It has been a normal routine of work at IDS Logic Pvt. Ltd. this week, but with a twist! Our Internet Marketing Manager came up with a bizarre idea, where each day a colour would be chosen and all the employees in this division would be entitled to wear a dress of that colour. It started from the 15th February 2010 which was a Monday and the colour code was Blue. The effort was visible, for everyone had something to flaunt in Blue! I too managed to get hold of a blue T, but kept wondering how the women always got away with the colours. They have a suit stitched in all the god damn colours of this world, don't they? Payal became the first casualty of violating the deal and came dressed in Green! Her alibi, though amusing was that she thought it was green Day!
Tuesday was Red and the day when we had our second defaulter! Manoj had not worn anything Red and was out rightly pronounced guilty! Praniti being the obedient one came well dressed in a red suit where as Archna and Payal sat on the other side seldom visible. But just for the record, neither did they violate the dress code just that their subtlety makes them unnoticeable. So there was a cheer again from the team as the second day to successfully saw off the activity. Wednesday was White. Now since there are some subsidiaries of the colour in off white and tangible white, you cannot argue with the women!!! Nobody was wearing pure white except for me and when i tried to argue, i was called a fashion illiterate. Shame!Archna and Payal were their usual self beaming and grinning. Praniti was seated at the opposite corner and as usual Manoj and I were our reticent selves. Bosky, our endearing HR Executive was her usual self running around trying to get things in order. Although she can mostly be found in her cabin, today even she was proudly flaunting the colours she categorically wore for the day. Even our manager was too engrossed to work for anyone of us to notice whether the initiator behind the idea was wearing pure white, and unfortunately that was NOT the case!!! The worst part of work is that you cannot even cry foul if the boss breaks the rules!
Today is the fourth day with yellow being the dress code. Manoj is busy munching on grapes, Praniti as usual hides some snacks in her drawer and always keeps sneaking some out afraid that we might ask for some, Archana seems to have been loaded with too much work and Payal looks like a completely lost case! I, however am satisfied with my performance with this activity so far. I have managed to put the right dress on so far. Shilpi, our Manager(Oops! I mentioned her name at the end!), is busy with her own stuff. Other employees keep ribbing us all the time whether we had planned all this in advance. Though we deny it, one can never conceal that grin from appearing on the face!
Green and Black will be rounding up the week following which the festival of colours, Holi will be celebrated. This activity is all about marking the occasion! May joy and happiness Galore!!!
Contributed by:
Avinash
Content Writer