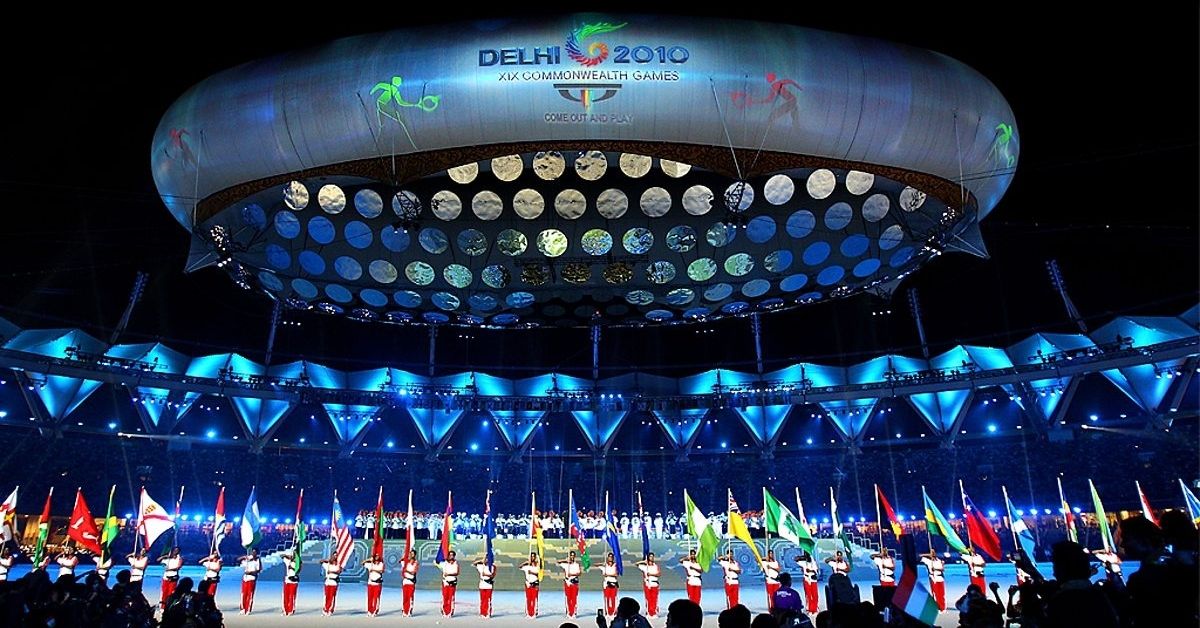 Commonwealth Games 2010 Delhi: Opulent, Majestic, Lavish and a lot More!
For the naysayers, for the pessimists, for the critics and categorically for India bashers, Indians have just two words for you: Eat Cake!
What the world saw at the opening ceremony was something that could well be described through words such as ostentatious, imposing, royal etc. For some, it was unbelievable because what they saw was contrary to what they had expected courtesy all the pre event news. To their pleasant surprise and to the thrill of a nation, India put up a show that will be remembered for generations. Many new this was coming, for the way the evening started gave away everything.
The Huge Helium Balloon, expected to have brought the organizers down by INR. 70 Crores, floated high up in the air with puppets dangling from it. The Balloon, supposedly the biggest in the world, was suspended somewhat 25 meters from above the ground with dimensions 40 x 80 x 12 meters. It also acted as display screen for the various cultures, traditions, dances and folk India is known for was shown for spectator viewership.
Prince Charles, acting as envoy for Queen Elizabeth, the latter being the Head of the Commonwealth, read out the message and declared the games open. The thought was soon seconded by Her Excellency, The President of India Mrs. Pratibha Devisingh Patil, who announced "Let the Games begin", much to the delight of the crowd.
The Flag bearer for the Indian Contingent, Ace Shooter Abhinav Bindra hoisted the tricolor high and led the team to the stadium to a roaring applause. He took oath of behalf of all the Indian athletes to play the game in the right spirit.
800 percussionists, from all the Indian states, started the event as every Indian watched anxiously and in delirium. Instruments dating back to 1500 BC were brought into play, such as the Tibetean Horn and the Beens, used to charm snakes. 60,000 spectators roared and danced in their aisles as India took center stage at the event, marred by pre event cacophony that did it no good.
Pyrotechnics went off, followed by the National Anthem, both of which were followed by a wonderful song by Hariharan. 6700 Athletes and officials from 71 countries made their way to the stadium, escorted by wonderfully dressed women in 71 Indian dresses and sarees.
Speeches from the Chairman of the Organizing Committee Suresh Kalmadi, Prime Minister Dr. Manmohan Singh and the President of Commonwealth Games federation Mr. Mike Fennell followed. The entire evening showcased some fine Indian cultural flavors including various dance forms, the art of yoga with the icing being a performance by the country's very own Mozart A.R. Rehman.
Surprisingly, nobody was to be seen from Tinsel Town as 'Bollywooders' were conspicuously absent.
India stood high, and showed the world why it has justifiably been given the moniker of being the Land of Cultural and Traditional Diversity.
Contributed by:
Avinash
Content Writer