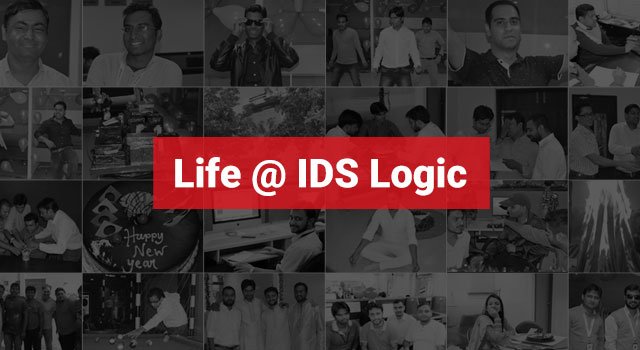 IDS Logic Culture Code – Do What You Love, Love What You Do!
There is no denying the fact that any company's success is determined by its culture, work ethics and the dedication of the employees to a large extent. Without a good and healthy corporate culture, superb work ethics and earnest dedication of the employees, a company may strive hard to succeed in this challenging and dynamic corporate world.
At IDS Logic, these factors have helped us expand into an organisation that has thousands of happy customers globally and a company strength that is ever increasing.
Let's talk about the way things are done at our organisation, and how interesting the journey with our fellow company mates has become due to the way we do things!
IDS Logic Culture Code is highly centered across the maxim –
"Do What You Love, Love What You Do".
Well, this might sound passes to many, but the ground rule is simple. Each person at the company is chosen based on his or her passion for the job. We believe in one simple thing – if you don't love your job, you might not give your hundred percent. And at IDS Logic, we just can't do without that 'much coveted & much essential 100 percent commitment'.
After all, our customers deserve that! Don't they?
As a matter of fact, it is not only about fulfilling the tasks or bringing the promised results, it is about spreading happiness too. For us to have a happy clientele, we have built such a company culture where individuals working for the clients are happy as well. We recruit the best minds of the country and put them on board to bring the best results for our clients.
Inspiring, developing as well as retaining employees is an art. But for IDS Logic, it is nothing less than a forte! And, this is quite evident with the low attrition rate that we are proud to have!
We don't just give direction on where we want to be – we make people understand how, as a team, we can get there!
With this thought in mind, and with a strong focus on the company values which include Excellence by Innovation, Commitment to Quality, Building Relationships and Knowledge Sharing;
We Are Rising…!!