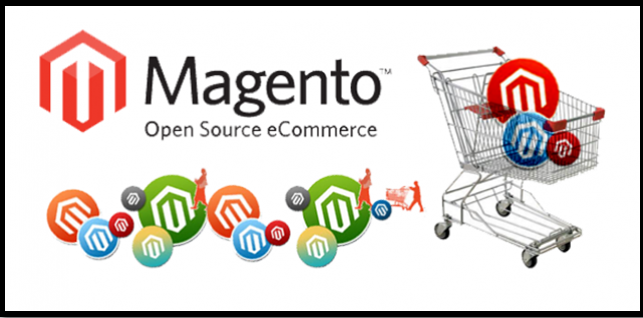 Is Magento Best for Your Online Business Store?
Choosing the right platform to build your business is not an easy task. With numerous free and open source options before you that promises an easy ride, it is difficult to select the best. But ecommerce business owners have sometime or the other stumbled upon Magento. And if they have not, they have realized the importance of using Magento as their ecommerce platform when they are knee deep in deployment or implementation.
Who is Magento Suitable For?
Magento is one of the most popular ecommerce platforms that can easily handle 50,000 users, 1000 categories and 100,000 products. The quality and support system of the software is fantastic. The extensions are of very high standards and are specifically geared to increase your sales and productivity. Available in both Open Source version and Enterprise, the platform offers immense potential. But if you go to big enterprise firms, then you may be stunned to know the price of development that may be out of reach for a small business.
Magento is certainly not for everybody. Under this notion startup companies often choose WordPress, Shopify etc. For your information, almost all ecommerce solutions cost the same during development, but the difference is what happens after the initial stage.
Startup companies always want to do well and wish to expand their customer base. With success and expansion you start getting traffic more and more. You now wish to improve sales, increase the products, add promotions, follow-ups, etc. But to your surprise, you find that your site is now choking on traffic and users are complaining that the site is slow to load. You start to add plugins, but things simply turn worse as they don't really seem to be well designed or for any specific purpose. This is where Magento shines because it has everything that you need for your business.
Let Us Consider a Few Factors to Decide Whether Magento is the Right Fit for You or Not?
1. Your Business Objectives: Understanding your overall business strategy and requirements is the first things to consider. Whether you are a small entrepreneur or a big business owner, planning for your business for long term growth is very important. So, be prepared to invest seriously, so that you can enjoy the benefits for a longer time period.
2. Pricing: Every business has a budget for developing their ecommerce site. Given that the starting cost with Magento is free, you can use your money somewhere else. But do not forget that the development cost is often high and it is not easy to find good developers. The best part with this platform is that you can start less and as you grow, you can add features and change the style and even think about redesigning your site. So plan accordingly and create a specification document so that you don't end up losing money because of excessive features and functionalities.
3. Product Catalog: It does make sense to ascertain if you really need the bells and whistles that Magento has to offer. If you have thousands of items to sell, then this can be a very good platform, but on the other hand, if you have very few pieces of software or have only a few products in hand, then it is good to consider some other option also.
4. Connectivity With other Systems: Magento offers a powerful interface with third party systems like warehousing, CRM, accounting and etc. If you are really in need of such an interface then this can be a good platform. For any sort of customization, you will have to consider your budget too, and you will also require hiring a specialist having good experience.
5. Flexible and Powerful: There is no doubt that Magento offers powerful reporting features, handles complex data and is extremely customizable. In fact, it has all the features that any serious store owner would always insist upon. With a huge community base, there is always someone who knows the answer to a specific issue or problem.
6. Maintenance: If you have planned to build an ecommerce site, then you will also need ongoing maintenance regardless of the platform you are using. If you are moderately tech savvy and think that with Magento, you will be able to do the maintenance and modification work yourself, then be prepared for a bit of frustration as it is difficult to know the intricacies of the system fast. The choice of language as well makes the platform very resource demanding.
The Bottom Line
We have discussed the points that can contribute highly to your decision making process. To learn more, we suggest consulting a professional Magento company with expertise in the technology. The most important thing to remember is that if you have a long list of demands and want a flexible and comprehensive solution, then nothing better than Magento.