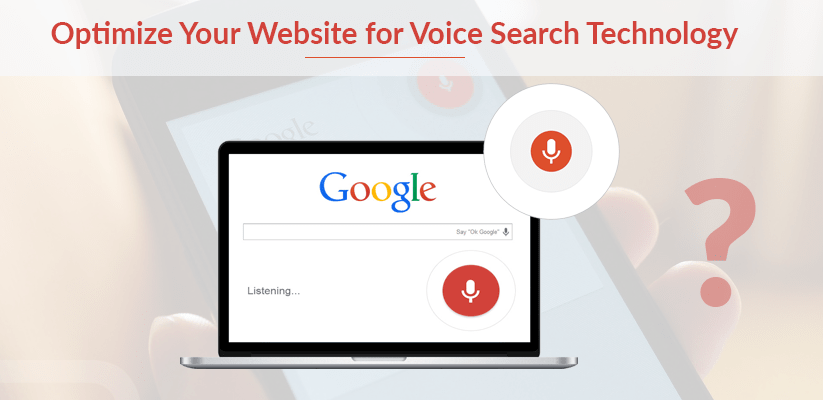 How to Optimize Your Website for Voice Search Technology?
Voice search is not a very new concept, but what is new is the fact that there is an increased usage of this feature in the past few years and marketers are using voice commands on their apps to target their customers easily. Reports have said that by the year 2020, there will be about 200 billion voice search queries every month and most of the searches will come from it.
This statistic has made it very important for the digital marketer to invest in strategies that target voice searchers. Even Google has created the perfect assistant and this reflects the need for voice search optimization.
Voice search technology first came when Siri came to the market, and now we have a Google Voice search, Alexa and many other voice recognition technologies to choose from. If you want your business to cope up with the fast changing world of search marketing, then it is vital to be found in search results activated via voice.
Understanding the Voice Search Technology: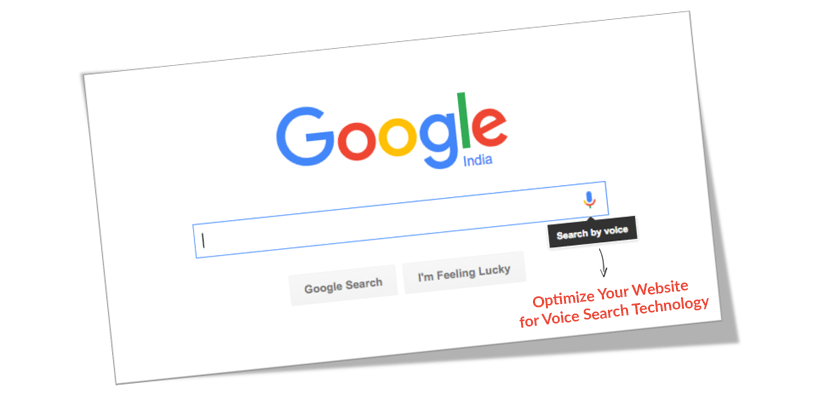 Voice search technology uses the speech recognition technique to allow the searchers to make voice command search queries. The result is that search engines will now return a direct answer and will also show a list of results.
The search engine actually matches the question to the most relevant information considering the behavior and history of the searcher.  The voice based search queries use various technologies to provide the results, like the natural language processing, pre-programmed language and text to speech voice search tools
If you have plans to stay ahead of your competitors and make the most of voice search for your online business, then here is how you can start.
 1.Choose long tail keywords:
There is a lot of difference when people speak to search something and type something into Google for search. While typing, people often use short keyword phrases to find relevant information. But this is not so when using voice search. With it, it is like a conversation with your phone and so it is less about keyword variations and more about the real speech. Long tail keywords will gain popularity as voice search doesn't restrict mobile keypad constraints on the users.
2.Optimize your local listing and use microdata:
Voice search is often used to gather information about physical places they go. And the technology understands words like "near me" and refer to the physical location of the user to get the relevant results.  So, add all your local business information and relevant categories and be very specific. Cross check your name, address and phone number and see that they appear in listing across the web.
3.Create an FAQ page:
Voice searches often look to fulfil some kind of immediate needs and most people look for companies where they find the answer to those needs.  In case visitors are searching your product directly, then chances are high that they are looking to solve an issue that you might be able to solve. It is here that content plays a major role and so your company should have a question and answer section so that the search engines add your name to the list when people have similar queries.
4.Schema Markup:
This is a code that is put at the back end of your web pages and content and this helps the search engines to understand the context of your site and return better results. By adding schema to your SEO, you will rank better in normal searches and it will also be more relevant in voice searches since it makes it easy for the search engines to understand what your site is all about.
5.Make your site mobile friendly:
Responsive websites have gained much popularity and most developers and business owners understand its importance. With only 20% of all mobile searches being voice searches, it is important to restructure your site's design and content again. So, here are few things that you should check.
Website speed  | Design responsiveness  | Mobile UX  | Local information | Image & video content optimization
Your prime focus should be to create a website that is user-friendly and also pay extra attention to make it function better on mobile devices.
6.Check your analytics:
Google's Search Console reports will inform you about the type of queries that bring traffic to your site. Though, at this time there is no way to tell that your search query has come from voice search or regular, but it is a great means to grab opportunities and grow your business.
The capabilities of voice search will continue to grow and the marketers should have an increased emphasis on optimizing the website content, designs, images and videos accordingly.
By implementing the above tips and practices and creating useful content, business owners can easily optimize their site for the voice search technology. Since in the coming few years, it will gain much importance, it is good to get your site prepared for the huge opportunity.