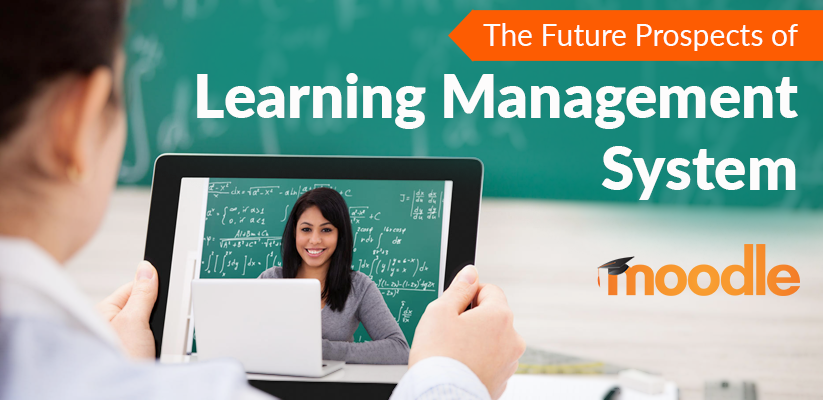 The Future Prospects of Learning Management System
The colors of the learning canvas are fast changing. Instead of the traditional methods that include instructional approach, compulsory methods of delivering training to students have undergone a great metamorphosis. With latest technology penetrating the sphere of learning, the focus is on making learning a more engaged, collaborative, participative experience that keeps the focus on helping the learners have a deeper understanding of the subjects. From a closed and static, classroom environment, learning has now evolved and has become much more dynamic. Today, it is open, mobile and also powered by technologies.
Thus, the emphasis in on anytime and anywhere aspect of learning that caters to the needs according to the learner's convenience.
LMS is a web based application that enables educational organizations and companies to deliver resources and content to the learners easily and manage the delivery process.  It offers an easy means to the instructors to create and send content while monitoring the participation and the performance. The learning management system offers the teachers and the students an ability to interact with forums, video conferencing and threaded discussions. It is easy to track reports, events, course documentations easily and can enhance classroom teaching.
The Impact of Technology on LMS
New technology has great impact on the education sector as the learning process is no more the same as they were a decade ago. Mobile LMS has opened up huge possibilities for both the employers and the teachers who are looking to cultivate the talent that they have hired for their organization.  A more thorough and personalized learning experience is now offered that could hardly be achieved through traditional education methods.
Virtual Reality (VR) Environment:
Virtual reality was first applied to e-learning processes to create more realistic everyday scenarios that were not possible previously. It is here to stay and here are a few tips on how to introduce it in the e-learning industry:
A-Content should be developed in a VR environment: VR has been applied in e-learning in very specific skills and knowledge. But in an educational context, there are various ways that it can be used like natural settings, human anatomy, animals, planets and etc.
B-Correctly guiding the instructional design: In the e-learning industry, it is vital to craft a detailed instructional design that has maximum audiovisual pieces, animations or videos that can replace text.
C-Best platform for distribution: Virtual reality can be used to create applications that can run on smartphones and some VR glasses are designed for them. Such mobile apps are compatible with iOS, Android, or Windows mobile.
---
Increased personalization:
There are various LMS platforms and one of the most popular is the Moodle LMS. The platform allows creating much more personalized learning experience. Since a classroom or a workplace has various personalities, it is difficult to assume that a one size fits all program would meet every needs.
The Moodle LMS development offers the opportunity to create a personalized learning facility by allowing the learners to start and stop modules according to their needs. In the near future, organizations will embrace more personalized learning experience and also increase focus on non-traditional techniques.
---
Game features:
Since mobile technology continues to dominate the workforce, organizations need to find out the best means to engage the audience. Gamification is something that can be used to a great extent by companies, especially in the field of sales. Gaming features can now be easily integrated into mobile LMS so that the apps encourage learning while playing.
---
Feedback and tracking: 
Some other important features that are becoming common in the LMS are regular feedback and tracking. Getting appropriate feedback is very important and employers also need to figure out ways to keep the employees engaged and also find out how to reach them in a better manner. Learning management software has started to come up with social features and checkpoints and they will also be better at collecting important data that can be applied and analyzed in future module updates.
Both organizations and people prefer to download their study or training materials from anywhere. And to improve the usability of the relevant content, it is important to create software that can be easily accessed as per the user's needs.
Today, the industry needs to be more dynamic, flexible to meet the changing, interactive and modern educational needs, and Moodle LMS is perfect to meet the varied needs.