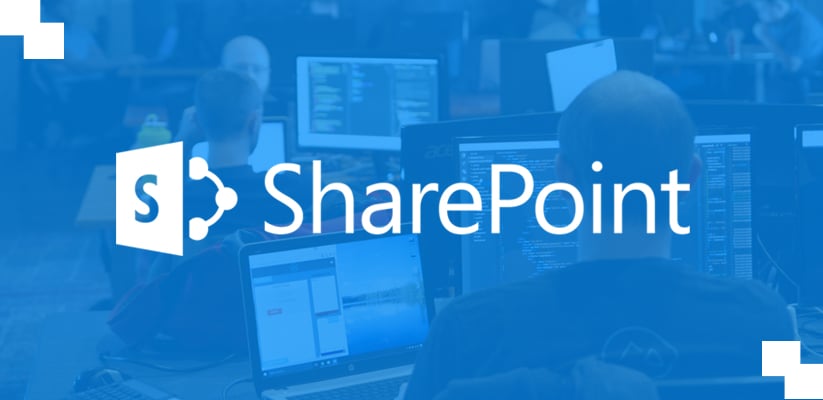 SharePoint Mobile App and Its Contribution in Business Growth
One of the most important technological tools that any business organizations have at their disposal is the local intranet. And the powerful networks are specifically designed to support the employee's needs with only one limitation of being confined to a single physical location until now.
SharePoint is an enterprise content management and collaboration platform that has benefitted more than 200,000 companies, a million developers and 50,000 partners working with it. And with the release of a SharePoint mobile app for iOS, constant access to the office intranet from any location have become possible.
Here in this Blog, we will Discuss How SharePoint Mobile App will Help in Business Growth

 
Your Intranet is Now in Your Pocket with SharePoint Mobile App:
The Microsoft SharePoint mobile app is designed for Windows, Android and iOS so that you can put your intranet in your pocket and have complete access to the company data, news, announcements and also sites irrespective of your location.  The mobile app enables you to keep your work moving forward and allows quick access to team sites, resources, organization portals.
The new app is integrated with the intelligence of the Microsoft Graph that applies machine learning to activity in Office 365 and helps you to connect to people around you and various other relevant documents.
---
Breakdown of SharePoint Mobile App
The Sites Tab: This tab takes the user to a list of sites that the user has visited recently and the sites they have been following.  By clicking on the site, you can check the recent activity, recent files and the site's documents, pages, substitutes and etc. The unique sharing options are available to make sending of any documents or lists to employees or colleagues easily with few clicks.

The Link Tabs: This takes you to portals or sites programmed for everyone in the company to see. These are curated by the administrators from the SharePoint home in Office 365. In case you have invested in responsive, mobile designed portals, then they will shine through the app. Microsoft is also investing in responsive designs to ensure that all new experiences are responsive and mobile by default.
The People Tab: This gives you the visibility of what your colleagues you work with are working on. You can easily find and browse people in your network and tap on an individual to check their contact card and also discover what they are working based on the intelligence that is powered by Office 365.
---
Searching though SharePoint Mobile Application
The app offers search throughout by using filtered by sites, files and people. When the search is performed, the user is connected through full enterprise search, so that the user can find the content and also people from across the intranet, company portals. SharePoint team sites include content recommendations that is powered by Microsoft Graph.
Also Read: Use of SharePoint: Some Advantages and Disadvantages
---
Security, Privacy and Compliance:
Business organizations that are now concerned about their internal file sharing security will get access to tools that help them manage the sharing of data and also provide robust security capabilities that lock down SharePoint in its total entirety.
Thus, to conclude we can say that business owners now have a bold tool in hand to use it to unlock the power of mobility anytime of the day and anywhere without exceptions.
An iPhone can now become a powerful and productive tool like the desktop computer that is located back in the office, allowing businesses with the ability to compete with the ever changing digital landscape.