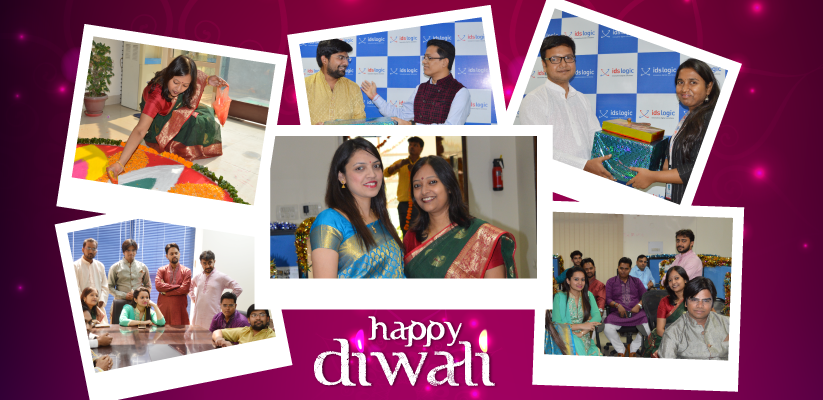 Diwali Festive Fervor in IDS Logic
Festivals and celebrations are always a great time to encourage bonding between various departments and teams in the office. Once again, it is time to strengthen the bond and it is time for a Diwali celebration.
Workplace, after all is your second home and for most of us, our colleagues become our extended family. IDS Logic is all geared up to celebrate the festival of lights and this is how we organized a lot of innovative activities for entertainment and merry making and made the entire celebration an unforgettable memory at the workplace.
To begin with the celebration, our top priority was cleanliness and we gave special attention to every nooks and corners of the office to make it shining clean. We ensured that the housekeeping team was well compensated for their flawless and superb cooperation.
Flower and Lighting Décor: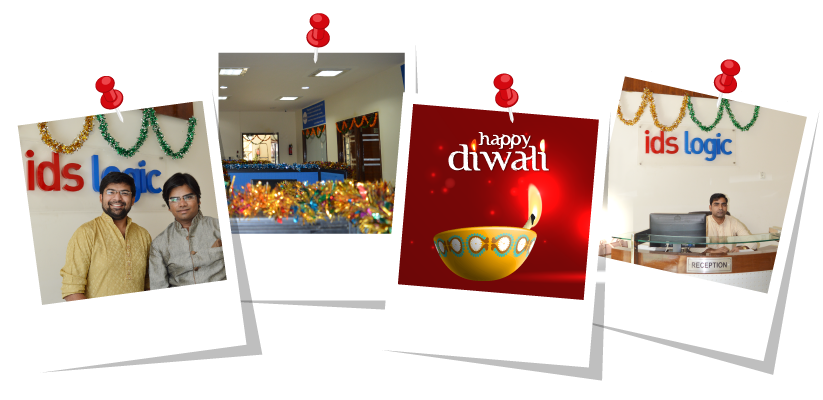 Since Diwali is a festival of fragrance and lights, the entire workplace was decorated with beautiful flower garlands, artificial lights, ribbons, lanterns. Decorative diyas were used to infuse the idea that the festival is just round the corner.
A cubical decoration competition was held where team members had to use diyas and other materials to decorate the place. This again required team work and helped to increase the bond between members, especially those who were new joiners.
Ethnic Wear and Rangoli: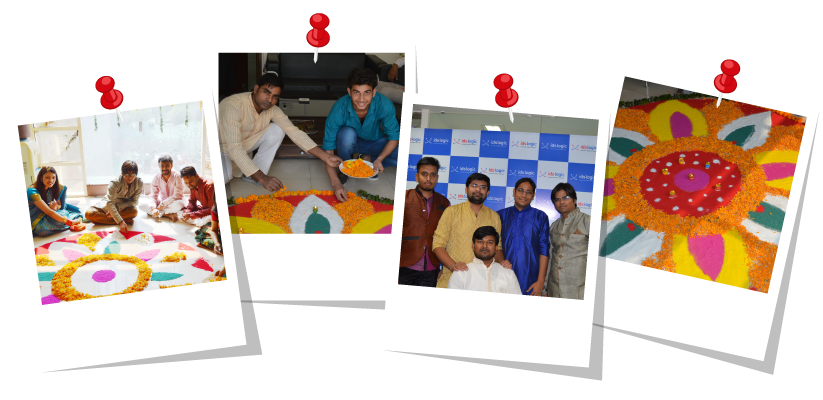 Employees turned up in ethnic wear and a floral rangoli was made with various colors, patterns and designs, which brightened up the workplace and added color and fun to the atmosphere.
Games: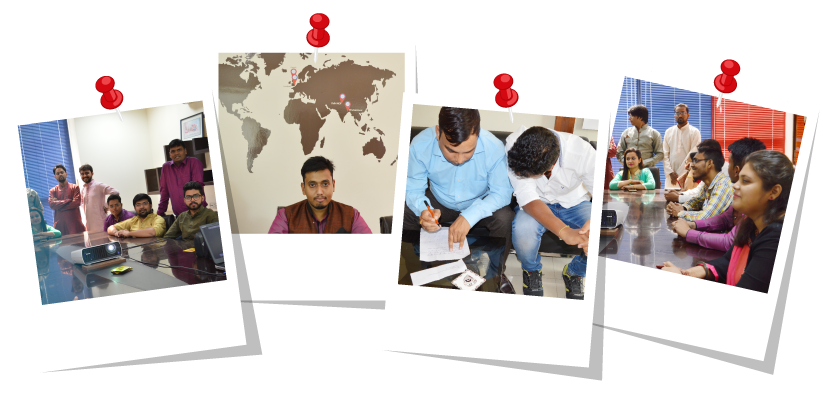 To mark the festivity, we arranged for a tournament "NERD ALERT", which comprised of 3 rounds:
1st round – Cognizance,
2nd round – Kindergarten,
3rd round: Raman Effect.
There were 7 teams consisting of 3 members and each round had an elimination round and the winners received exciting prizes. Besides this, tambola was also played and that identified the lucky ones. Not only this, to encourage the participants, we offered them participation gifts to make the event even more memorable.
Lunch and Gift Distribution: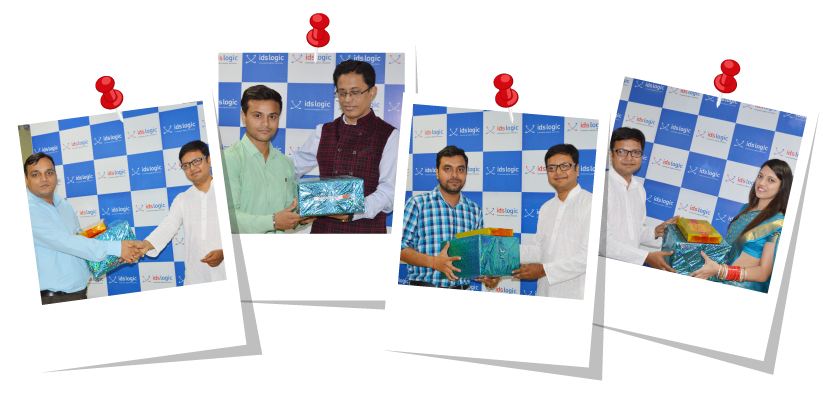 Good food can always raise the bar of celebration and so we had served a lavish lunch consisting of varied North Indian food and sweets. Diwali is a perfect occasion to offer a token of appreciation and to keep the employees' spirit high, we distributed unique and impressive gifts and pack of sweets to all.  HAPPY DIWALI!