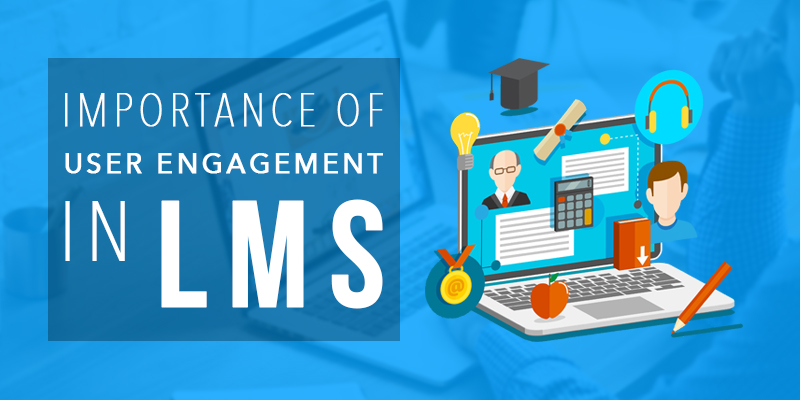 Why User Engagement in LMS Is Important and How to Increase It?
Digitization has led to great transformations across varied business aspects and it has offered huge opportunities to add value to the organizations. With various challenges faced by business owners, it's time to address them by using a powerful and robust platform that can help consumers and learners to become proficient by adapting new e-learning innovations and trends in todays digitized world. So, to sustain for a longer period of time in the competitive marketplace, organizations should follow a holistic approach that helps to keep the customers at the focus.
Online learning is gaining huge popularity and students and learners are rapidly adopting the new trend. But one thing that is most important while creating an LMS website is its engagement, without which it would simply be like a train without an engine. If you are passionate about your online course and projects, then engagement is what you should consider.
Here in this blog, I will discuss with you some important tips that will help you to understand the increase the engagement in your learning management system:
How to increase engagement in your LMS course?
1.Use simple language:  One of the most important benefit of online learning is that it can easily be presented to a large number of learners or employees. Simple language is a must as it makes the training course effective and a large number of users from various backgrounds can comfortably join the course and learn. Contrary to creative writing, training materials for online courses should always be written in simple language that is easy to understand and delivers information clearly.
---
2.Personalization: Who doesn't want to feel special? Give your learners a customized learning experience through your LMS website so that they remember you and the course that they have joined. Allow your learners to create personal profiles on their learning management system and allow them to easily use a space to track their progress, show off their success reports and skills and also bookmark their preferred content.  This is a great means to engage people to take ownership of their own development and learning process. A great LMS platform like Moodle will help you to add rich features that will offer a step further by personalizing
---
3.Game based learning: Simply publishing some boring and traditional training materials online will discourage your learners and they will soon become disengaged and distracted. What is very important is to keep them exciting and nothing can be better than games and solving puzzles. If you are keen to hold your learner's attention by delivering content that can keep them entertained and yet teach them what they are looking for, then your learners may remain engaged and even learn with great speed.
---
4.Use the power of social media:  Going social is a great means to make your learners stick to the course and also boost knowledge retention rates.  It helps to transform passive participants into active ones like setting up training related groups or communities within your LMS development can encourage your learners to take up challenges with each other and have a friendly battle of wits. This helps them to remain mentally active and they can also put their newly acquired skills into the test.
---
5.Use micro learning and visual stimulation: Breaking down information into smaller pieces can always increase the learning speed and retention. This is very important for the learners as it helps them to learn certain topics independently and complex topics can also be broken into smaller chunks for clear understanding. Using some imagery, graphics and visual stimulation also add clarity to the concepts and such visuals help to improve the learner's engagement. Consistent imagery also makes the content very easy to understand and helps to improve post training retention.
"E-learning has now become more technology inclined and this has made it easier to access varied courses even on mobile devices. Choosing a perfect LMS development platform and following certain tips to keep your learners engaged will ensure long term success of your organization."