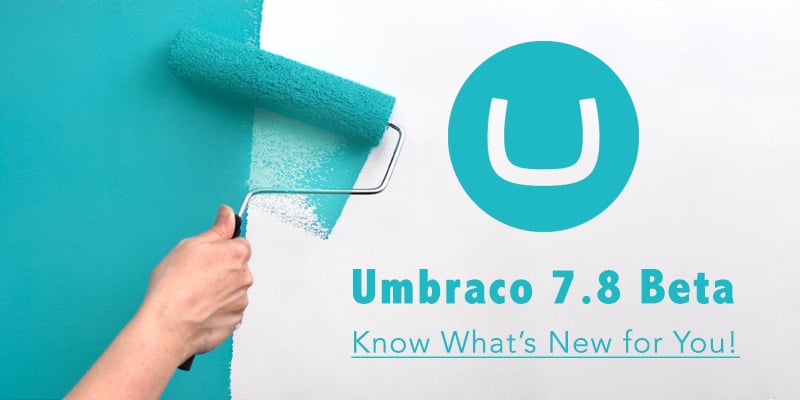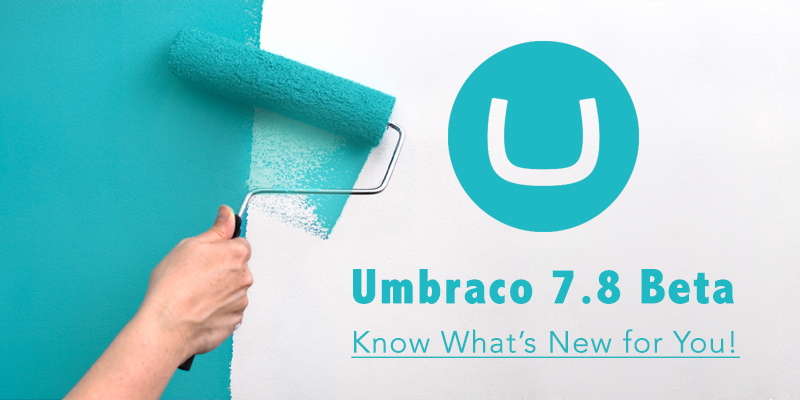 Umbraco 7.8 Beta: Know What's New for You!
If you have plans to launch a new website and willing to use a CMS, then you have numerous options to choose from. One such platform is the Umbraco that makes it easier for you to manage your content, which is very important for your website because it allows you to remain connected with the other visitors and boost engagement. Umbraco development offers a number of features that makes managing your content easy while you can also publish the content directly from MS Word and save them according to the versions so that you never lose the changes.
Not only this, inserting images and other media files is simple with the media library and the content can also be saved in draft and published on a future date.
Umbraco has evolved a lot in the past few years and recently we have seen the beta version of Umbraco 7.8 that comes with many impressive features. Here in this blog, I will discuss with you about the new features that comes with the latest 7.8 beta version.
Back office tour:
Finally, developers and users will find it easy to learn and use Umbraco. On starting with the software for the first time, you will find a quick intro tour that will interactively guide you through the back office interface. Once the entire tour is completed you will have gathered the basic knowledge and now you can take other interactive lessons that will help you from creating document types to setting up of templates.
You will now be able to retake any lessons according to your time. In case, if you are a hard core Umbraco developer, you won't need the lessons, but all the information will remain handy in any case you need one.
---
Contextual help:
The latest Umbraco version 7.8 comes well equipped with contextual help and this section in the back office is super handy. You can click on the question mark in the bottom left of the back office and read many articles that are related to the current interface that you are working with.
As you navigate through the back office, you will be able to see the contextual help adjust accordingly to what you are working on. All these are extensible and you can also create a back office tour for your editors for the Property Editor created by you. You can also create contextual help articles for the users while using the new editor.
---
Security improvements:
The latest version has better cookie session tracking and this has added some more security for those who don't run over HTTPS and for the new installs, there is a default stronger password hashing format. The present password hashing used HMACSHA256 hashing by default and by adding the PBKDF2 to it will improve the password strength.
---
Info tab:
The Old Generic Properties tab is super old now and there are not good reasons to keep it the same way. The tab has many reasons to get a makeover and added features have made it work awesome. The new Info tab offers us more information within a small space and there is also a page history visible there.
---
Increased support for Umbraco load balancing:
There are some small fixes made that are sure to offer big benefits in the Load Balancing set up. In the latest version, the load balancing engine processes "instructions" runs in a more robust way that prevents timeout issues and also avoids the "Distributed cache is not updated" error message.
Why should You Upgrade to the Latest Version of Umbraco?
The latest version with its updates is sure to attract the users for its great editing experience and flexibility. It is a perfect CMS for both high and low complexity projects and it gives the editors tools that help to bring their content to life without any hassles. With time, the business requirement also changes and it gets more complex and adapting to the changing needs becomes a necessity.
Since with every new version, more functionality has been built in, it helps manage the business operations run smoothly.