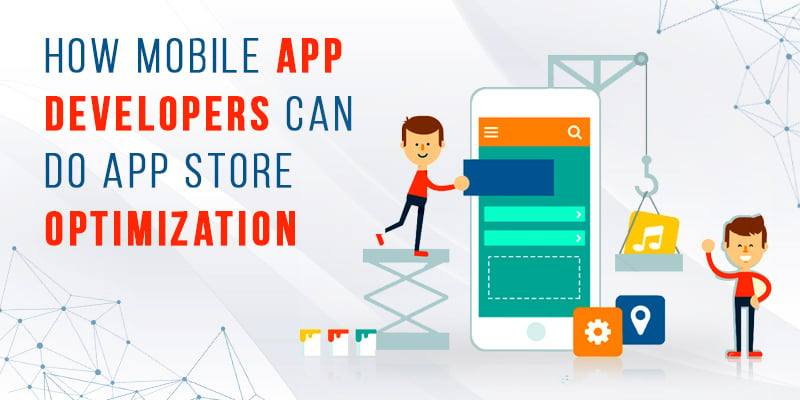 How Mobile App Developers Can Do App Store Optimization?
Creating a mobile application for your business is no longer a news. With more than 2 million mobile apps in the major stores, gaining visibility is one of the biggest challenges faced by software developers today. If you are planning to explore the mobile landscape, then understanding the varied methods for marketing your product is equally important.
Understanding App Store Optimization?
App Store Optimization or ASO can be defined as a process that the developers use to optimize the application for the purpose of attaining a higher ranking in the stores. The higher you attain your ranks, the more visible it becomes to your potential customers. The increased visibility helps to attract more traffic to your app's page. But ASO process needs a crucial understanding of your potential customers, the keywords that your customers use to find such solutions and etc. Once you have analyzed the specific keywords, you will know your customers even better and this is a crucial point of any marketing plan.
To help you get started, I will share with you some points that will guide you through the ASO process:
---
Choose the right apps store keywords:
Before starting to develop an application, mobile app developers should clearly understand the various aspects of improving the search rankings. Your optimization efforts should start from choosing and implementing the right keywords. Try to come up with at least 50 keywords that your customers use to search for similar apps. You can use some great tools to hunt for quality keywords for e.g. Keyword Suggestions, Ubersuggest, OneLook Reverse Dictionary.  Don't use anything that is popular, but irrelevant.
---
Use the keywords in the right place:
While developing the product, mobile app developers or your creative team should choose the name of your app that tells your potential users what it is all about. Both iOS app store and Google Play search algorithms scan the name for keywords when any user performs a store search. It gives high priority that contain the names of the search inputs. So, including a few keywords in the name will make it visible to the search engine spiders. You have to find a good balance between the specific keywords and branding.
---
App description:
Android mobile app developers should take care of the description in the Google Play store as the keywords in the description plays a great role in gaining ranking and visibility. So, it becomes very important to incorporate the chosen keywords in the description in a sensible and natural way.
---
Optimizing the app store page:
Another most important point is to optimize the product store page. The detail page should be persuasive enough to convert the visitors to users. Design a good icon and keep it simple that creates the first impression.  Make sure that the icon is different from your competitors so as to avoid brand confusion. You can also use screen shots that tells a single message about it that you are creating. A short caption on a clean background will create a positive impression in the viewer's mind.
---
Application size and updates:
Mobile application developers should always try to create something that is smaller than 100 MB. It is because consumers cannot upload software that are more than 100 MB by using any cellular service. In order to reduce the size, consider compressing some of the contents or graphical assets so that it becomes easily downloadable.
Releasing frequent updates for your solution always has some benefits. It improves the user loyalty and also keeps it on top of mind because it will show in the updates list in the store. Google and Apple prefer updates as it shows that you are committed to it and that it is also maintained.
---
Localization:
Localization will help you to target a larger audience base. If the whole solution is available in different languages, then you will of course enjoy more traffic. And for this, you have to translate your product name, screenshots, app store keywords and etc. After localization, see how it performs in different countries and based on that you can decide if you should consider full localization of the whole app for the best performing locations.
I hope the above handy checklist will help you to optimize your app for publishing it in App Stores. Since app optimization empowers you to drive traffic, it is a powerful strategy for making your business successful.