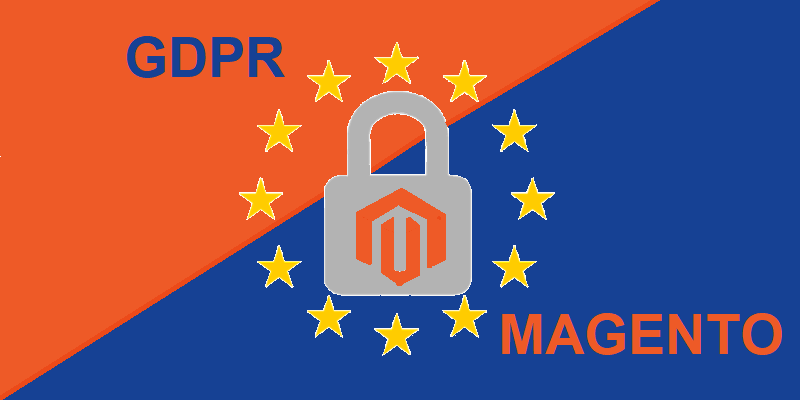 Is Your Magento Website GDPR Compliant? Only 3 More Days to Go, Check Now!
With GDPR getting implemented from 25th May, you have only 3 more days in hand. It's high time to put off your GDPR plans and start thinking seriously about your Magento business and make it compliant before the deadline. But if you are still wondering about what is GDPR and how to adopt the right approach to get started with your ecommerce site, then here is an informative blog that will help you understand the importance of GDPR and also implement it to make your website comply with the new regulations.
What is GDPR and why is it important?
Significant improvements of the Data Protection Directive adopted in the year 1995 is updated with a new set of data protection rules and it is going to be applied on May 25th, 2018. This new protection rule is called the General Data Protection Regulation or GDPR, which will help to increase the data protection level and decrease the amount of data fraud.
A survey has stated that about 80% people assume that they don't have complete control over their personal data and so GDPR is implemented to give the customers control over their personal data. Online business owners still face various issues while expanding their business to markets of other EU member state. GDPR helps to remove all national peculiarities of data protection by making the rules universal. If the company is not within the EU, but offers services or goods to EU citizen, then it must abide by the GDPR.
A. Data protect rules for business and customers
B.More transparency and control over any personal data for the consumers. For e.g.
right to access personal data
transfer or delete it
right to be informed about any data breaches
right to rectification
right to restrict processing
right to data portability
right to object.
C.Same rules for all EU customers irrespective of the location of the business
Your checklist for Magento Ecommerce store:
With public knowledge and concerns growing regarding data privacy, any sort of breach or unauthorized data use would result in a nightmare about the companies that fall short of the new regulations. The company can be sued for compensation if not following the regulations clearly.
---
The admin access: 
In the Magento platform, the admin provides a full GUI for the user's private data either through sales or customer management sections, with overview grids and csv exports, sales and order forms of the data that is available. In case you offer access to the administrators, it is important to consider if they need it, and also setup a correct admin group by using the Magento's flexible ACL rules to confirm that they have access to the data that they are in need of.
---
Take permission from the users:
You have to ensure that all your user's data are used only after full consent and that they are aware of your using it. So be specific about every data that is gathered from your customers and also make sure that they have given their consent to use it.
---
Database access:
It is very important to consider who has access to your customer data on your Magento website. For this, you have to assign permission based on the rank or authority so that there is no unauthorized access to the data to reduce misuse of it.
---
Contacting the customer in case of data breach:
GDPR states that the customer's data should be removed in case the customer changes his or her mind and update the preference. There should be a systematic process that should help the customers to remove or delete any data according to their wish.
---
3rd parties using customer data:
In case you are sending your customer data to any external or 3rd party, then your customer should be aware of it and they should know how their data is used. In case they have any objection, then it is the responsibility of the organization not to use it further for any purpose.
"We at IDS Logic, suggest all Magento store owners to add the required key features to aid support to meet the requirements of GDPR legislation, so that the customer data is well protected and there are no data breaches."