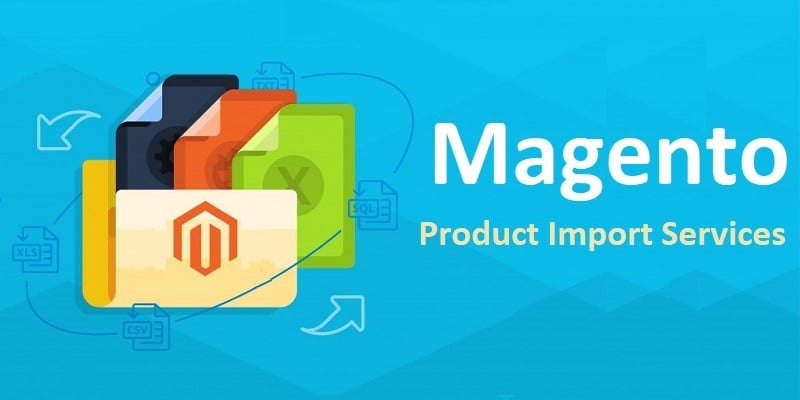 Magento Product Import Services: Our Extensive Experience Makes Things Easier for Our Clients
Magento eCommerce platform offers the retailers a robust system that helps to grow their online business by integrating multiple solutions and extensions. It offers flexibility to meet specific business needs through customization and allows businesses tackle the diverse ecommerce challenges. The platform is used by tens of thousands of e-stores and it is no wonder that only very few systems can offer such great and varied possibilities to create advanced online stores.

Creating databases often have various challenges, however, importing the products into your Magento system might cause problems in some cases. A company may have more than a thousand products and creating a sheet manually in the backend may involve a lot of time. Now the question comes, is there any other way to import the product details in an excel sheet?
Uploading the products via the product upload sheet is a great means to save your time rather than add each product one by one using the admin panel. Though there are various ways to upload product to Magento, you can either use some extensions, or do it through the standard import feature that helps to add more product data import functionality. Magento 2.0 allows business owners to import their product data to add or even update the products and replace any existing data and delete the entities based on the requirements. The feature allows to save a lot of time compared to the task done manually. Since the data in Magento is concluded in CSV files and is much similar to Excel file, it is recommended to become familiar with CSV files to import or even export data besides customer address data, product images etc.
Some tips for importing products into Magento:
1)- Magento template: Never think of creating your own import CSV template. Make sure that you have one product inserted for each of the attribute sets and then perform an export. The exported CSV will now be your import template.
---
2)- Dataflow profiles: The import and export functions are non-consistent and we at IDS Logic recommend more extensive and robust features within the dataflow profiles.
---
3)- Special characters: There may be some scenarios when any product description may include characters that may represent other special characters. The special character may prevent the import of that single product and may present a blank for an error.
---
4)- Import images in the media/ import folder: Each image should be brought in and then processed during the import. The source images should then be uploaded to the media folder and also have the exact filename as inserted into the spreadsheet.
---
5)- Don't change the column headers: The first row of the imported CSV file always consists of a list of the columns being imported. There should not be any changes to the content of this row. Even a simple spelling error or a tweak on the headers can cause unpredictable results on the import.
---
We at IDS Logic, have years of experience in handling varied Magento projects and our Magento professionals do product import smoothly, which is otherwise a time consuming and cumbersome task. We have the proficiency at creating a product inventory in excel sheets and import it in a .CSV format for bulk product uploads or batch updates. We also have the capability to handle large Magento product inventory data files and can easily extract product information from PDF or Excel catalogs that our clients share with us.