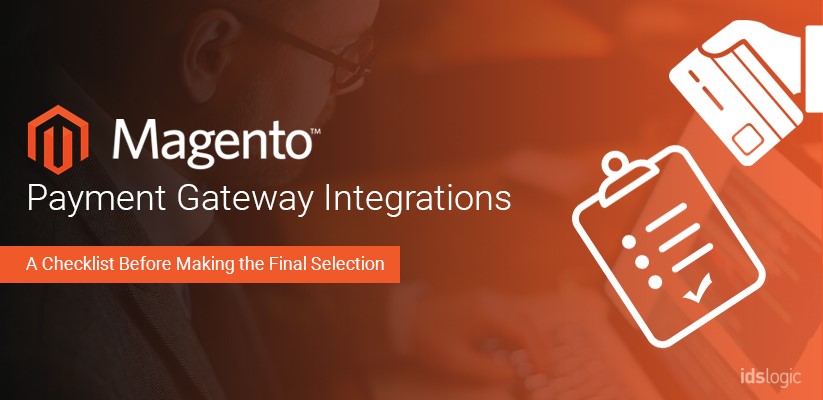 Magento Payment Gateway Integrations: A Checklist Before Making The Final Selection
In the digital age, payments for shopping online are done through various payment gateways that act as a standalone processors or like integrations in your e-store. Magento is a popular ecommerce platform, which is highly preferred by ecommerce website users. But to make your ecommerce store function smoothly, your store has to accept online payments from your customers in a secured manner.
For this, you will need a payment gateway, which is the online counterpart of the credit card terminal that is used in the traditional retail stores.
Magento payment gateway integration adds an important level of security to all the online transactions that are carried out as the data that is transmitted is first encrypted before passing between the store and the payment processor.
Magento Ecommerce Store Makes Great Sales This Christmas
Since order processing and online payment transactions are critical, a payment gateway is essential for ecommerce enterprise that helps to enhance the credibility of the company as a reputable online merchant.
Things to Consider Before Proceeding with Magento Payment Gateway Integration
According to a survey, 73% of the consumers stated that the type of payment that a business accepts has a great impact on whether they will make a purchase from that store or not. Now the question is what are the things that you need to consider before?
Prefer a gateway that will accommodate growth of your store:  It is a good idea to choose Magento payment gateway integration that is scalable and will accommodate the size of your business in future. There are startup businesses using Magento that will grow within few years. Most gateways do not expand to support the enterprise level.
So, it is advisable to choose one that supports both the enterprise and the community editions.
---
Secured transaction interface: Protecting your e-commerce store from frauds during the checkout process is very important. According to a survey done by the American Express, 37% users have stated that they have abandoned the purchasing process because they found the payment system to be unsecured.
Understanding The Prime Components of a Better Checkout Process in Magento
This is where you need Magento payment gateway integration that will protect the customers from fraud and from losing money. Whatever gateway you choose; it should be immune to all payment frauds.
---
Global support:  If you are a startup ecommerce business owner then, your business may be small today and you may be selling to local customers only. But with time, it will not remain the same and chances are high that it will grow and expand its reach. That day you will need a payment gateway integration that can cater to the customers from various countries.
Since there is always a scope of expansion, it is recommended that you choose a payment gateway supporting more currencies, payment methods, card networks and of course countries.
---
Improved user experience: Customers are core to business and you need to consider them while choosing a suitable Magento payment gateway. Your choice should always make things easy for them to checkout and even carry a safe transaction.  If possible, consider things where the payment details can be auto filled as this will reduce the manual task of the customers and make the checkout process less stressful.
---
Select more than one payment gateway: Most ecommerce businesses lose opportunities because they fail to offer popular credit card options to their customers for making purchases online. Reports have stated that about 9 out of 10 people like to avail the facility to use a variety of payment methods while shopping online. Therefore, if you have plans to increase your customer's base and generate more sales, then using popular varieties of payment gateways for your Magento store is essential.