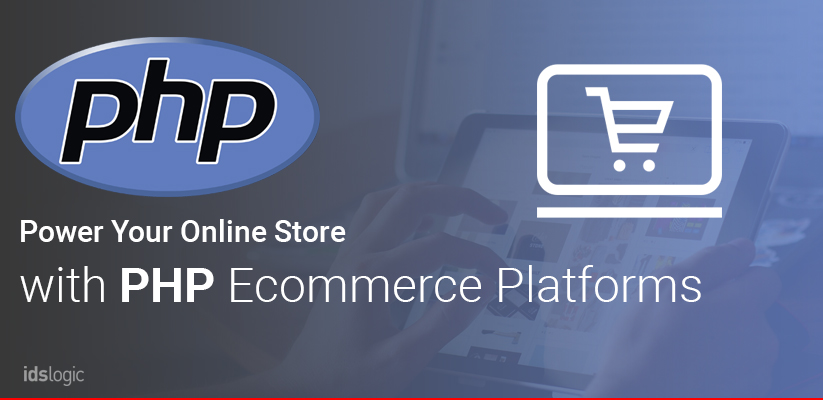 Power Your Online Store with PHP eCommerce Platforms
The demand for online purchase of products and services are rising in demand and Ecommerce is considered to be the latest fad among people of all age groups. it is in this mad race for a higher share of the online business pie, entrepreneurs are opting for the latest technologies.
If you are an e-retailer, you must be knowing the importance of having a secured and user-friendly website that is flexible to adapt to the rapid changes in customer preferences. A rough idea about the robust features of PHP eCommerce platform will add to your advantage while hiring a PHP software development company.
Why business owners prefer to use PHP eCommerce?
If you have plans to develop a dynamic and powerful eCommerce website that is equipped with multimedia features for better use experience, then PHP is the best.
But why?
PHP eCommerce frameworks have seen groundbreaking changes in the past few years and have just got better and bigger with various handy tools for the developers to build giant applications effortlessly. Ecommerce website that runs on PHP are able to customize, change without compromising on the existing usability and without disrupting any other functions.
The new modifications take very less time and choosing PHP eCommerce platforms often fast track the development process.
PHP eCommerce platforms are best for your e-store. Here is how they help to enhance your online stores.
Simplifies the product management work: Whether it is about any eCommerce activity like collection of sales tax, calculation, offering discounts, calculate shipping charges or execute any online shopping, A PHP eCommerce site often extends the abilities that the user always demand for e-stores.
---
Ad tracking to analyze the results: With PHP ecommerce platforms, you will get unlimited ad trackers that help to measure your online marketing campaign's success. It helps to measure various aspects like unique clicks, conversions, impressions and etc. and also helps to perform split and other tests to gain deeper insights.
---
Unlimited auto responders: PHP eCommerce frameworks like Magento, Drupal, WooCommerce, OScommerce, Zencart come with unlimited auto responders, whenever there is a query from the customer. You will be able to run multiple mailing lists and other third party auto responder services that help to boost online marketing activities.
---
Extensive database support: PHP language is free and open source, but this does not mean that you have to compromise on the database qualities and compatibilities. Over the years, it has developed a high compatibility towards InterBase, IBMD2, MySQL and dBase. 
With hundreds of thousands of sites using MySQL and PHP framework to power their daily interactions perfectly, it is reliable, cheap and also highly customizable. Again PHP facilitates secured data storage and upgradation by offering high compatibility with these databases.
---
Supports most popular CMS platforms: WordPress, Drupal, Joomla, Magento are some of the most popular CMS platforms that help to develop eCommerce sites and PHP powers their templates securely and smoothly. 
The sites that use these platforms have reserved a certain level of customization and personalization ability. This helps your business website to remain highly customizable regarding data collection, latest functions and UX.
"By choosing any PHP powered eCommerce platform, you can make your shopping cart an alluring one and this will help you add plus points for your online shop. You can run your online business at a much lower cost with some added features like real time inventory, live analytics and affiliate / referrer sales that will be developed by using the software."