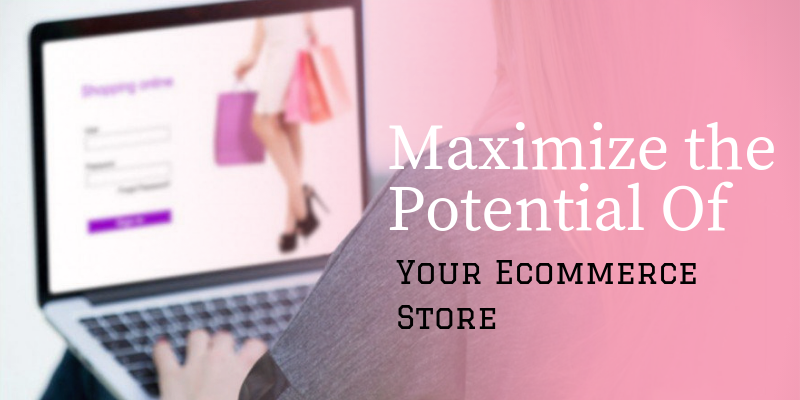 Is Your eCommerce Store Accessible for Everyone? Here is How to Maximize the Potential
Developing your ecommerce website in such a way that it is accessible for everyone is important for getting a large number of visitors and maximizing sales.  Website accessibility is a familiar phrase for most people and we usually talk a lot on this.
Improving website access is very important for your success and it is important to address the issues and also help those suffering from this disability.
What do you mean by website accessibility?
Website accessibility means making sure that the website is designed properly to accommodate all your visitors, irrespective of any physical or mental disability, hardware or location.
The prime focus of the web is to reduce the impact of disability by removing the barriers to reach your site, whether the user is having any visual disability or whether they are using a mobile device.
We all know that accessibility is important for your ecommerce development website. But why?
If you can improve the accessibility of your website, then it can open your business to anyone irrespective of the device they are using, their physical disability or the language in which they communicate.
Ensure that your Magento Ecommerce Store Makes Great Sales This Christmas
Better accessibility is a key point when it comes to SEO. It helps to gain the trust of your potential customers and helps to showcase that you actually care to offer the best online experience.
What are the most common disabilities that you should consider while improving the website accessibility?
Hearing and visual loss: Your website should never leave out people who are deaf and have hearing loss. Those unable to hear or see may not be able to appreciate the videos that you use on your website and those who were born deaf may not be able to read the text also unless they are communicated via the sign language or proper sound technology.
---
Cognitively challenged disabled: It is very important to make your website content simple so that anyone can understand your services or products. Companies like eBay and Amazon often use simple words and it is recommended to use terms that are common for everyone.
---
Follow some useful tips to boost ecommerce site accessibility:
Navigation: This is what most visitors look for. Whenever they browse the site, it should be easy to navigate. Your customers should be able to use the Tab or any other links on your page. This can be done by highlighting the links and checking that the links are opening properly.
---
Remove any time limits:  There are many sites that time out due to inactivity. This should not be used on your site as disabled users won't access your site every time they are being timed out. The time for completing any online activities should be increased.
---
Offer text: To increase the levels of accessibility, any visual content should also have relevant text in it. This means including alternative text on the images and the captions on any video content. This ensures that if anyone uses a screen reader, then they can get the information provided by the images.
---
Offer a text transcript: Besides subtitling the videos, offer a text transcript that can actually help people with hearing challenges. This will help them to read at their own pace said on the video.
---
Consider the designing patterns:  Keep it simple is the mantra of my life and it applies here too. The idea is to create a simple layout and insert content for all your users. Going mobile is also a great approach to boost accessibility in general.