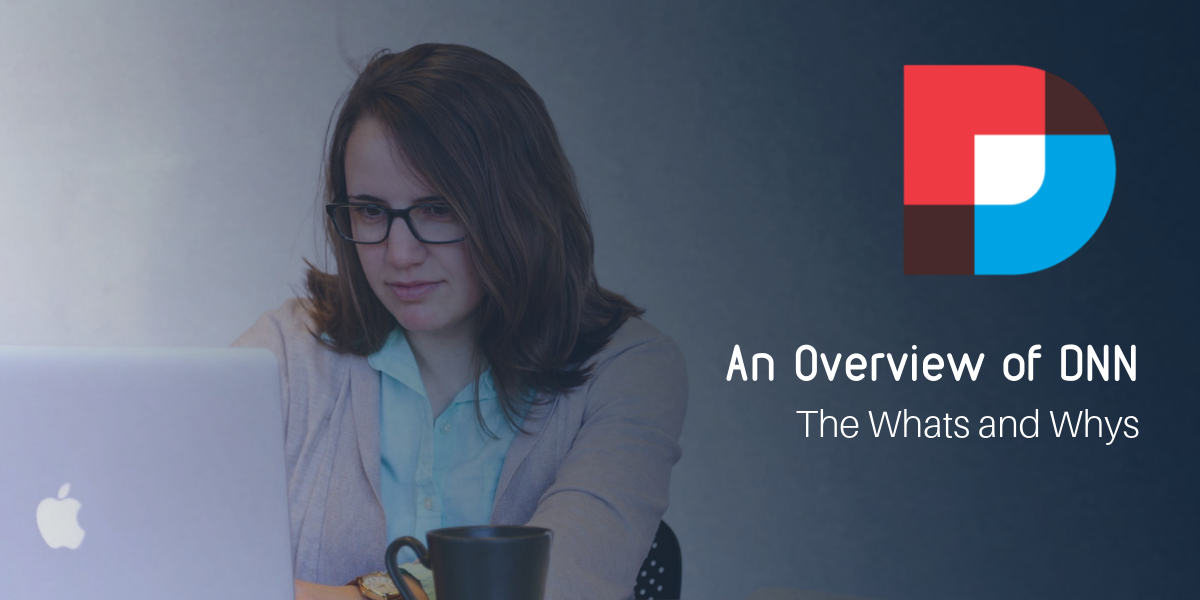 An Overview of DNN: The Whats and Whys
Before developing your website, one questions that frequently comes to your mind is – "Which is the best CMS?"  As a web consultant, having expertise in DNN and with years of experience in working on varied projects, I would recommend you to go for DNN. This is because you can easily create a fully customized website that is feature rich along with creating and updating the contents confidently whenever your business needs it.
Yes, there are various reasons to choose DNN development for your business and here in this blog, I will discuss with you some top reasons to justify why you should prefer DNN over any other CMS and data driven web based applications.
Architecture
As opposed to any traditional web applications that usually rely on a multitude of web pages for delivering the content, DotNetNuke development uses only a single main page that is called the Default.aspx. The content for the pages is generated dynamically by using the tabID values in order to retrieve the modules and skins needed to create the pages requested from the DNN database. The architecture also permits the users to create multiple websites on top of the basic web applications framework. Each site has its own list of pages that are taken care by the ASP.Net WebForums.
---
Features:
Easily installable graphic design:
The look of your website is taken care of by installing a Skin Package. It is basically a zip file that contains graphic designs that are implemented under very strict specifications. Whether it is an HTML or a flash design it can be implemented as a Skin. DNN developers and designers can now easily install a new skin within minutes and even change the appearance of the site dramatically while keeping the functionalities and the content unchanged.
Language packs: 
Dedicated DNN developers can now use the Multilanguage features that enable the administrators to use and adapt the DotNetNuke software for their own use. The CMS comes with more than 50 installable Language Packs that are available through the community.
Content management without programing:
Administrators and authorized users can now easily add or even remove any pages from their DNN website.  The fresh page appears on the site menu and also on the sitemap as soon as they are added. The look and feel of the new page basically depends on the current Skin that is implemented. The best part is that adding or editing any text content is just like copy and paste option and this makes it very easy for any organization to keep their websites updated on a regular basis.
How to Enhance Load Time of DNN Site?
---
Advantages of using DNN development:
Security is centralized:
DotNetDuke developers can now offer a strong security to businesses and allow them to deal with permission and other role based tasks easily. The platform makes it possible with role based security module where each web page is assigned to users based on their roles that determines the access control. The Administrator can set the permission levels of the page thereby making the site more secured.
Banner advertising:
The core aim of businesses is to generate more revenues and this can be increased through banner advertising.  DNN developers can now allow business owners to add a vendor easily by using the vendor bar. This allows the admin to either add or update the vendor's profile information, define the cost per impressions and the number of impressions and also determine their placements.
File management:
This is another very important feature of DNN development that allows organizations to easily upload the files directly from their database or system to the website.  Any file that is uploaded is instantly available for use on the site or it is listed in a module that handles the documents or downloaded files.