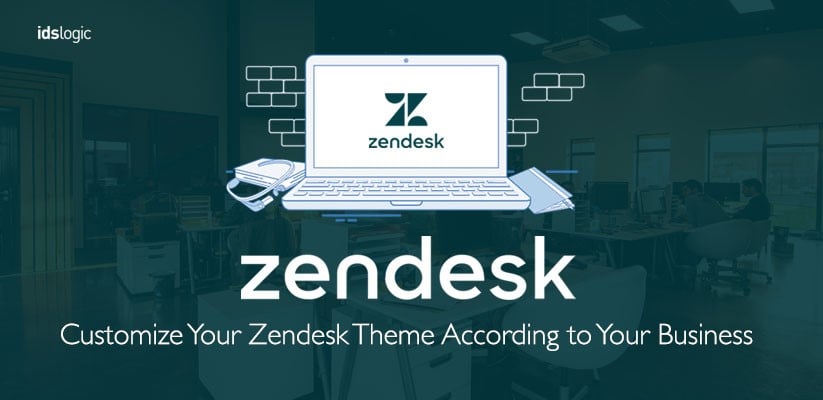 How to Customize Your Zendesk Theme According to Your Business
Offering a great customer service has always been the core focus of all successful business. But in today's competitive digital marketplace, website visitors often look for communication that is personalized and helps to keep them engaged.
It is here that a customized help center is crucial than ever before.  Research has stated that about 74% of the marketers agree to the fact that website customization helps to boost customer engagement and generate higher revenues for the organization.
Now What Role Does a Help Center Play in Your Company?
A help center acts like a combination of customer service and front desk. It helps the customers to clarify any doubts, resolve any queries, acts as a guide and etc. Considering its various functions, it is evident that businesses are interested in creating a perfect help center that helps them to attain a professional and trustworthy impression.
Zendesk is an online solution that allows company owners to support and easily engage with their customers. Its immense growth in the past few years is a sign that more and more companies are adopting the new approach to customer service.
Today's customers want varied options to communicate with the company and also expect a seamless experience, that is personalized and efficient. Zendesk helps to meet these expectations so that businesses can offer different channels for communication and empower the customers and help companies to manage large volumes in inbound requests.
Zendesk Theme Customization: How You Can Do It?
Customizing your Zendesk theme will help you with branding:  for example, you can replace the fonts, colors, images and etc. so that the help center has the perfect look and feel that matches with your company. But customizing the theme needs some expertise so that it is easy to use and offers a better look. Here is how you can do it:
---
Improving the Content Architecture and the Design Layout:
By making changes in the design theme of Zendesk, business owners can make it user friendly and responsive to the customers and can also make their support sessions a great and positive experience.
Some changes that you can make is to alter the number of columns in the theme, add a content navigator to the left side of the Help Center, modify the number of custom units and etc. Images can also be added to the categories and some animations help to make the help center page more attractive and engaging.
Also Read: 8 Quick and Easy Steps to Build Your Zendesk Help Center
---
Make the Zendesk Theme Match Your Site:
Another best way to keep up your brand is to make some changes in your Zendesk help center so that it matches your main website.
To maintain the consistency, you can make the header and footer of the same size as that of your website, make changes in the help center's width to match you're the pages of your site, add additional header menus to match the complete catalog of the store and etc.
---
Amazing Icons: 
Any customer service provider will know the fact that positive emotions always have the power to turn even unhappy customers to happy clients. Now you can create various icons on Zendesk theme to make communication with your visitors brighter and friendlier.
With over 700 animated and stylized icons, you can adjust them according to your business advantage.
---
Additional Formatting Components:
Clear and interactive content offer a greater value and engagement level and also attract the audience with simple additions like videos, interesting fonts, cool icons, accordions, highlighted callouts and etc.  All these components can be easily included in the Zendesk theme by IDS Logic as we have expertise in customization and can help you to keep your customers engaged and impressed.