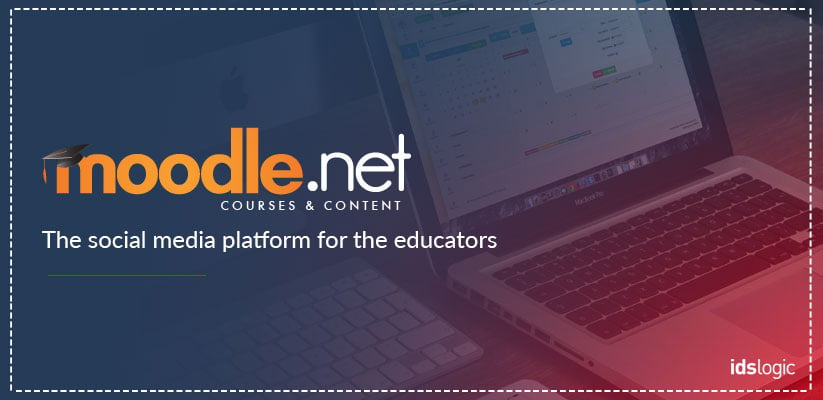 MoodleNet: The Social Media Platform for the Educators
Moodle or Modular Object Oriented Dynamic Learning Environment was developed in the year 2002 so that it could be used to conduct courses online or to offer complete support for face to face teaching, training and learning. With more than 500 plugins available, it helps academic organizations to actively engage and improve the learning experience of the users.
Moodle CMS can be easily integrated with various corporate systems, schools and university and any other enterprise solutions for managing the course registration, enrollment, course schedules, compliance management, student records and etc. It can be installed on any computer that run PHP and can support an SQL database. It also runs well on Mac, Linux, and Windows operating systems.
Few More Interesting Things About Moodle LMS:
What is MoodleNet?
MoodleNet project is a little different, but it is related to the main Moodle project. The core mission of this project is to empower the community of educators and teachers so that they can easily share and learn from each other and also improve the quality of online learning. The Moodle team has built a new open social media platform that is focused on open content and professional development. This will give the educators a great opportunity to create or join communities to gather more resources.
MoodleNet is not about building a simple project. Since learning is an essential value for any society, the team wants to make MoodleNet as democratically as possible. And this is the reason why it is built to be a federated social network. The main goal is to set up the user's own server so that they own their data so that if in future Google+ decides to close its social network, then its users won't lose their data. MoodleNet, the open federated social network will have the code that the user can install it on their own servers, so that they can use it with all the other users using the server and other users in other servers across the world. This will in fact reduce the dependency on any big organization. It will be a core part of the Moodle ecosystem.
Who can Use MoodleNet and What Does it Actually Do?
MoodleNet is basically for the educators and it is a platform that is resource agnostic. Learning technologists can use it to share their best resources in order to get the most out of MoodleCloud.
MoodleNet initially invites the users to create communities so that they can share their resources. Other educators can also come and join in and therefore add their own resources into the mix. During its pilot stage till April 2019, the users will access MoodleNet through Moodle HQ- provided servers. Just like Moodle Core, now the users will be able to host Moodle instance easily and connect, talk and also share the content with the users and other communities on various other instances according to their wish.