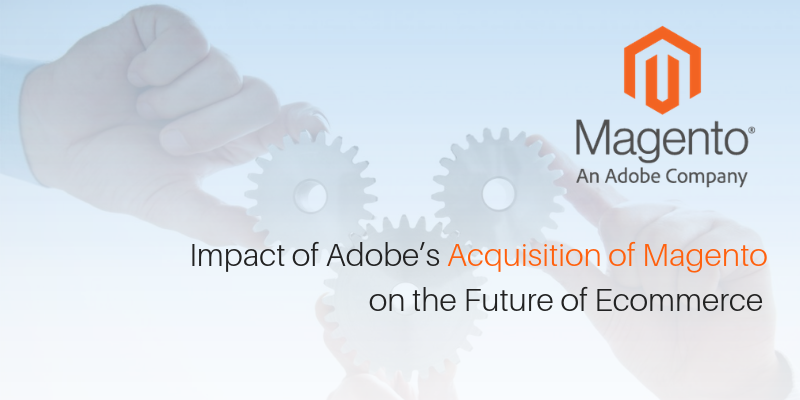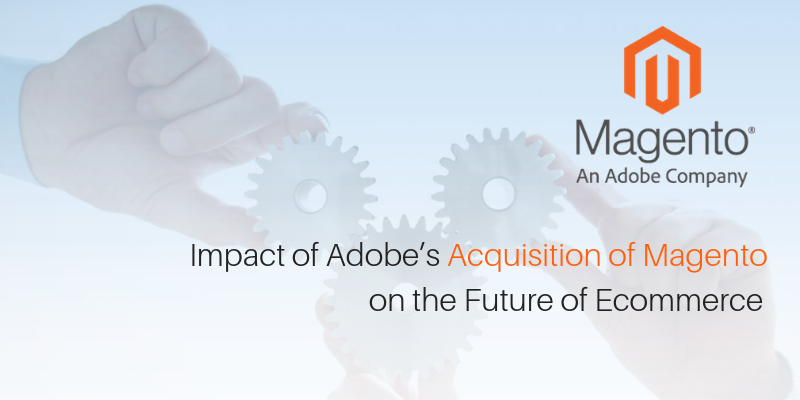 The Impact of Adobe's Acquisition of Magento on the Future of Ecommerce
The headline "Adobe acquires Magento ecommerce" was something that was quite unexpected in the history of digital marketing and software programs. Magento, the leading ecommerce development platform offers an open source ecommerce solution for business owners and its acquisition created a great impact on online business based on the role of the two companies.  Business owners using Magento had a lot of questions as to how the acquisition would affect them.
So here in this blog, I will help you understand the deal and also offer a deeper insight into what the acquisition will mean to the Magento sellers.
---
Magento's Impact on Ecommerce:
One thing that is for sure is that Magento development has been something more than just an ecommerce platform over the past few years. It has expanded its product base systematically and has also partnered with a wide range of technology giants. We have already seen its immense popularity because of its unparalleled order management, various integrations with third party services and together with business intelligence.
The acquisition with Adobe has opened up new avenues for innovation and will power the consumer experience more than before. The aim was to bring together Magento commerce cloud together with Adobe experience cloud and offer a single platform that served both B2B and B2C customers and offered highly personalized shopping experience. The new capabilities include:
Unified Shopping Experiences: Enable the customers to carry out transactions anywhere and anytime with integrated fulfilment and customer engagement
Business Agility and Innovation: The sales and marketing teams can now experience real time personalization, deeper insights and analytics while simultaneously testing the changes that help to stay ahead of the consumer's demands.
Personalization: This helps to enhance the customer journey with engaging, rich and personalized experiences between channels in a cost effective, single and scalable platform.
Common Architecture: Single tenancy control often gives the users the freedom to create differentiated digital experiences that helps in branding.
---
The Great Impact on the Ecosystem:
Magento has a very active community of around 300,000 developers and about 800 technology partners. With Adobe's acquisition, it will get an easy access to the growing and vibrant community. Together, Magento and Adobe promises to offer developer driven experiences and also empowers the communities with more engaging and unified experience across the customer journey.
---
Ecommerce Will Meet Innovation:
We all know that ecommerce is all about sales and marketing and this is the reason why Magento focuses more on direct ecommerce and performance marketing. Magento acquisition will also have a great impact on the competitive landscape of the digital transformation and it is observed that soon after the announcement, the competitors' stock prices also took a hit. Platforms that cater to small and mid-sized business are also happy to join hands with Magento.
Latest Trends That Will Create a Big Impact On Magento 2 Ecommerce Stores
One thing is for sure that the acquisition will definitely create a big impact on the future of ecommerce.  And mostly a positive change that will address the entire spectrum and design of both marketing and advertising online. It is because of this acquisition that Magento has benefitted a lot and has gained an edge that no other ecommerce competitors can ever overcome.
Thus, to conclude we can say that Adobe's decision to purchase Magento will have a great positive impact in the market in various ways and ecommerce experts also agree that Magento will continue to remain the most versatile platform offering unparalleled levels of functionality.