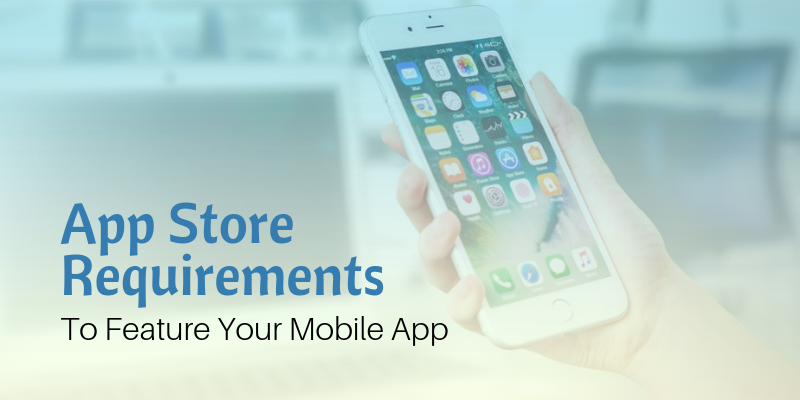 What App Stores Look for Before Featuring Your Mobile App
Business owners often try to create innovative apps by turning their unique problem solving ideas so that it benefits thousands of users who are willing for the services or products. The core focus of the mobile app is to connect with those enthusiastic users so that they can start to use the app and solve certain issues.
Now, getting the new app featured in the App store quickly is the only means to boost visibility online and also dramatically increase the downloads.
As a reputed digital boutique, we offer a wide range of mobile app development services to support the mobility needs of your business. Creating future experience often needs to work on the latest technologies and developing a mobile app that can be accessed from anywhere and anytime.
Having made an analysis of the requirements of your business, we use latest mobile app development technologies and their functions to increase its chances of being featured.
Though there are no surefire ways to get the App Store to notice your app, I have considered a few trends like the features that app stores usually prefer featuring more than anything else.
What Type of Apps Usually Get Featured on Stores?
App stores don't pick up any apps randomly. For any commercial company, the store may be interested in the revenue and also in creating its image as a platform with high quality games and apps. This is the reason why paid apps or any apps having in-app purchases are likely to be featured more.
Monetization:
Two thirds of the games and apps that are chosen for the store are usually paid ones with in-app purchases. Apps are considered more than games and about 46% are free apps whereas only 8% of all the featured games are completely free.
These free ones have in-app purchases and the users are pushed towards purchasing bonuses, or unlocking various levels that will increase the app store's revenues.
Also Read: Different Approaches to Mobile Application Development Tools
---
Ratings of the Apps and Reviews:
Apps having a rating that is lower than 4 stars are not usually considered by the stores. The average ratings usually begin at 4.2 for featured apps and 4.4 that are for games.
This is the reason why working with the average rating should be considered as a fundamental part of an ASO strategy who are willing to make their app visible on the App Store Tab. Mobile apps that have more reviews are often preferred by stores.
---
Universal Mobile Apps:
Another great means to increase the chances of your app being featured on App store is that if it is available on different mobile devices and OS.  This of course needs some extra efforts from the mobile app developers, and the availability of the app on different mobile devices will of course become a great advantage by the app store editors.
---
Frequent Updates:
App stores often prefer frequent updates and the users also like to use the ones that are frequently updated. This means that it is important to create a new feature every day or at regular intervals and also fix the bugs and get proper feedback from the users and also push regular updates. If you want to stay featured longer, then frequent updates are also essential to stay on the top of the store.
Getting features will surely boost your mobile app downloads, but to get featured in the top place, your app should have some effective features that are attractive to be a true success.