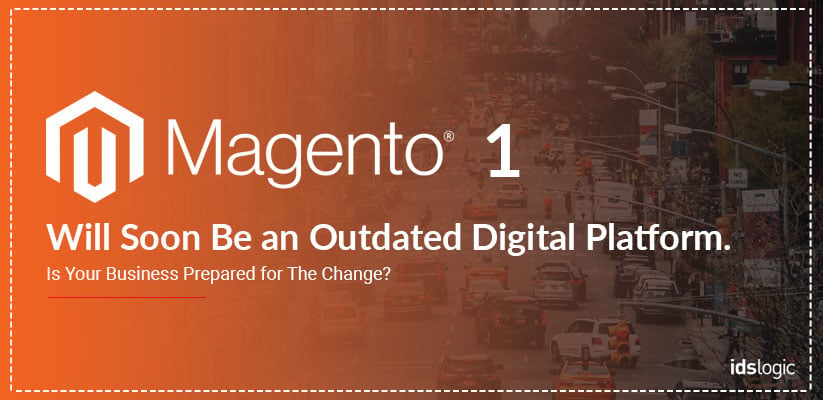 Magento 1 Will Soon Be an Outdated Digital Platform. Is Your Business Prepared for The Change?
Magento is the most powerful ecommerce platform that powers about 9% of the total ecommerce websites in the world. Every ecommerce leader always wants to do their best to attract their customers- starting from enhancing the page loading speed to offering a wonderful mobile friendly browsing experience. Magento has continued to be the first choice for merchants and has enjoyed a great popularity and flexibility.  But Magento version 1 has always been under scrutiny for poor page load speed and other performance related issues. So, the team has launched an upgraded platform: Magento 2.
---
Magento 1, Death Date Announced:
Magento 2 is finally out and everyone is excited about its latest features. But with this the death date of Magento 2 has also been declared and that is June 2020. So if you are a Magento ecommerce site owner, then you can only expect software security and quality support till June 2020. This is done to maintain compliance and not to make any further investment in the development or improvement on this soon to be an outdated digital platform.
But what will you do after that?
---
How to Prepare Your Site for the Deadline?
You may think that 2020 is far away, but it is actually 16 months away and if you have not started planning your upgrade, you will probably lack behind. Whether you are an agency or you have an internal team to work, it is high time that you need to start planning so that you can pay careful consideration to offering a rich and consistent user experience to attract and engage the visitors to your site. So instead of wasting your time on Magento 1, it is better to switch to a better platform.
Magento Community Vs Magento Enterprise: A Comparison
---
Why Should You Migrate to Magento 2?
There may be various reasons for migration from Magento 1 to Magento 2. The reason actually depends on the present condition of your site. In case your site is performing well and you are using a version that is not very outdated, then you can take some time and slowly start exploring the latest version without any hurry.

But if you are already facing the problem, then it is time to definitely plan and make fresh investments in the ecommerce platform.
---
Here are Some Reasons Why You Should Consider the Migration:
High website performance and great scalability
Easy and updated checkout process
Immense flexibility that offers enhanced user shopping experience
Improved SEO features
Easy integration and better customization options
High security to prevent cyber attacks
Easy to use administrative panel
---
How to Make the Move Smooth?
For a smooth migration, you can hire a Magento development company having experience in it.  Since they are aware of the techniques to be used for accuracy of data transfer and no data loss, they can perform the upgrade efficiently without any major issues. But before you hire someone, I would advise you to share your sensitive data only with the company that guarantees 100% data security.