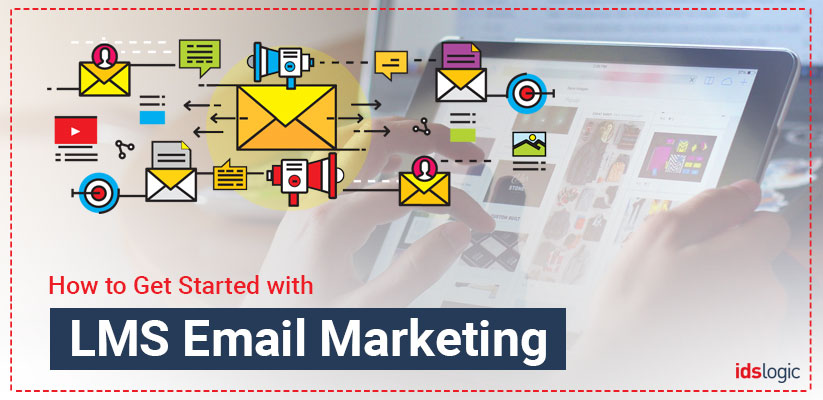 How to Get Started with LMS Email Marketing List of Hot Prospects
Are all your marketing efforts going into vain and generating little results? Are you really finding it a lot more challenging to step into the LMS market and reach out to your target audience?
It is true that it takes a lot of efforts for a new business to ensure success and a solid foundation of loyal customers can ensure great success. LMS start-up organizations may find it rather challenging to break into the market with a limited budget.
But as a business owner, you always need to look for better means to increase your sales and market your LMS courses in a more efficient manner. And what can be more profitable than an effective email marketing strategy.
Before Planning Your Strategy, it is Important for You to Know How Email Marketing can Help Your LMS Business.
It allows you to reach out to a lot of people at a single time
It is much more affordable than any regular mails
It brings you a list of unlimited number of contacts
While reading the above points, it is important to realize that there could be thousands of people in the market who could be your potential customers.  And email marketing can help you to reach them all at the same time no matter how big your mailing list is.
But email marketing for your LMS business can only be successful if you can create an email list of people having interest in your course topic or someone who had permitted you to communicate with them.
---
How can You Create an Email List that Helps You to Sell More LMS Courses?
Tips to Create Your LMS Email Marketing List:
1- Host Social Media Giveaways:
If you don't have your LMS email marketing list ready yet, then you can get one by hosting some giveaways. Most online academic organizations neglect such giveaways as they feel that it only helps to attract customers who value freebies.
But this is not the case always. You can choose to offer something that your serious prospects would love. To make it more successful, you can offer bonus entries to everyone who refers to a prospect.
---
2- Create a Sign-Up Sheet:
Your LMS development website is the first point of contact for most of your learners and so if you don't want to lose any opportunity than try to stay connected with your prospective customers who are looking for more information about your courses.
Add an email-sign up form on your site promising to deliver a value added message regularly. Send personalized emails depending on their needs.
Are You Looking for Moodle Development Solutions?
---
3- Conduct an Event: 
An event often helps to educate your learners on how they can use the online course or how they can use the features of the LMS.  Help them sign up for any course event by giving their email addresses.
Collect the addresses prior to the event and maintain a contact list with them even after the event is over.
Also encourage people to leave their email ids at your booth and contact them as soon as possible, before they tend to forget about your product.
---
4- Target Your Audiences with Articles and Guides:
You must be aware of the saying that Content Is King and content marketing is the best tool to arouse curiosity in your visitors. But is it worth investing in such resources?
The fact is that creating interesting and engaging content often helps to attract audiences to your course. But offer only a partial amount of content to your readers and give them complete access only after they give your email address.
Those who are not interested in your course will move away without giving any personal details.
The above points are some of the best options to create your LMS email marketing list that helps to drive sales and conversions. And to be a successful marketer, don't ignore the importance of email marketing.
---