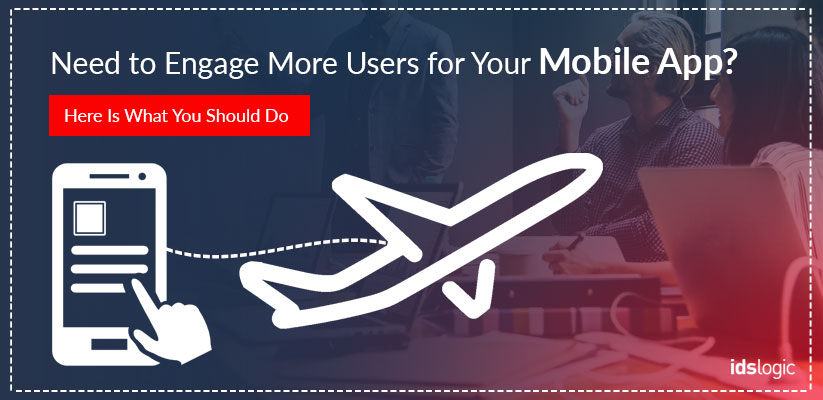 Need to Engage More Users for Your Mobile App? Here Is What You Should Do
The process of launching a mobile application to the market is very different from launching a traditional modern desktop or web based application.
With numerous options readily available today, the waiting time or patience of the consumers are going down and if your app takes a longer time than a few seconds to load, then customers are likely to move out for some other options.
Besides its unique features and functionalities, what makes your mobile app development stand apart from the crowd is its performance, which is a key factor influencing the user experience and makes the difference between the users leaving it or loving it.
"According to a research conducted by Adobe, about 50% apps are used less than 10 times and this means that there is very little room left for errors."
An app that performs well gives the users a wonderful experience across varied devices and networks having different capabilities.
As an App development company in India, we can easily delight your audience by optimizing and testing the performance of your app.
Here is How You can Engage Your Audience More:
Think Global:
You may have developed your mobile application for a specific set of audiences while focusing on a specific technology.
But always keep in mind that your app will be globally visible and users from various locations can download it. Reviews from such users about the functionality of your app and its performance can affect the ranking and also the reputation of your app.
Are You Looking for Mobile App Development Solutions?
So, it is crucial to take some time to understand the latest technologies in advance and make sure that they perform best with older devices or even on slower networks.
---
Cross Device Efficiency: 
While developing and optimizing your mobile application for multiple operating system, a lot of attention is needed in securing the app functionality and performance on device models and specifications.
Storage capacity, battery, processing capabilities and screen resolutions are some of the important factors that should be considered.
The more you carry out tests and adapt to model specifications, the more likely you will be able to keep your users engaged.
---
Create Compelling UI and UX:
If you want to create an appealing mobile app design, then you have to simply go beyond simple aesthetics. To keep the users engaged, the application has to be intuitive, compelling to the eyes and of course easy to use.
The User Interface and the User Experience for both iOS and Android has to follow the guidelines and app developers should optimize the navigation, notifications, architecture, search options and etc.
"A slow responsive UI or too much page or screen loading time will definitely result in bad reviews or lost users. Optimizing the web content, flows and the individual screens and the other UI resources will help to reduce the loading time."
---
Crash Monitoring and Profiling Tools:
Using some important tools to monitor and profile crashes should be considered while trying to improve long term mobile app performance and user retention.
Developers and app owner should have a proper system to tackle the memory management problems, report any app crashes or deploy effective code.
Tools like Neumob Accelerator, xCode and Traceview are often used to detect any crashes.
With mobile becoming the preferred means of accessing and handling data and other operations, it is clear that mobile app performance is crucial and essential as never before.
Also Read: How to Identify User Pain Points While Developing a Mobile App