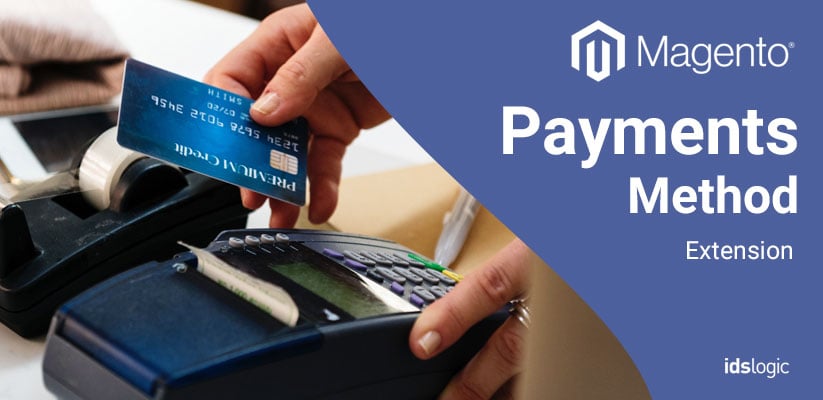 Points to Ponder Before Choosing a Magento2 Payment Gateway Extension
Once you have created a strategy to run your ecommerce store, the next very step is to choose the best platform that can help you to develop a feature rich site.
If your choice is Magento 2, then another most important thing to manage your shopper's transactions safely is to select a Magento payment gateway extension for your store.
According to a report, 73% of the consumer have stated that the type of payment that a business adopts has a great impact on whether they would make a purchase from the site or not.
There are various Magento extensions that can be easily integrated to make the checkout process easier.  However, one most important thing is that you need to consider what to choose to enable your customers transact safely.
"Here in this blog, I will share with you what to consider before selecting the best Magento payment gateway extension."
Choose a flexible Magento Gateway Extension that will Accommodate Business Growth
Your ecommerce business will grow continually and therefore it is very important to choose a Magento extension that can accommodate the business needs as it grows.
Magento community is specifically designed for ecommerce businesses that have just started or is a small but growing business. The Magento enterprise edition is both for small and established ecommerce stores.
So, it is recommended to choose the payment processor that supports both the enterprise and the community editions of Magento.
Related Blog: Multiple Currency Support for Magento 2 Store
---
Secured Transaction Interface:
It is very important to protect the ecommerce store from criminal attacks and illegal charge-backs during the checkout process. 
If your Magento payment gateway extension is not safe for transaction, then most of your customers will abandon the site and will not complete the purchase process. This is where you will need a secure payment gateway as it will protect the customers from losing their money.
---
Choose the Extension Based on the Customer's Preferences of Making Payments:
Magento payment extensions have different payment options and features.  Some customers prefer to use credit card options, some prefer to use online wallets or mobile payments.
Understanding the customer's preferences is vital because it allows you to equip yourself with convenient and simple options.
Are You Ready to Migrate Your Store to Magento 2?
This finally ensures satisfied customers and ultimately prevents loss of sales. So, keeping in mind the preferences of your customer's needs, choose a payment option carefully.
---
Use More than One Payment Gateway Extension:
Most businesses lose great opportunities just because they fail to offer popular credit card payment options that their customers use while making online purchases. 
People usually like to have a variety of payment options available while making their purchase. Thus, if you really want to increase your sales, then choose a variety of popular payment gateways on your ecommerce store.

---
Key Takeaway:
Keeping in mind all the above points, we have developed a Magento 2 Stripe payment gateway extension that offers several payment methods, is safe, efficient and also easy to use.
Our payment extension will help you to accept online payments from your customers using a secured payment mode, smart payment filter and at the same time reduce fraud payments and also charge-backs.
Also Read: Learn How to Add Custom Parameter in Magento 2 Order API
---