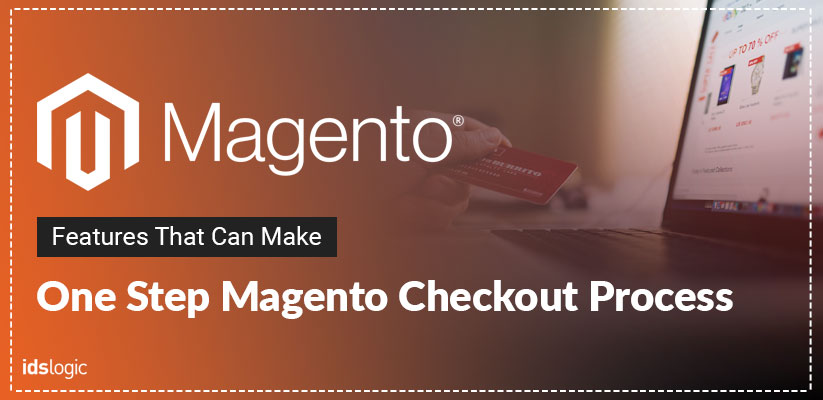 Features That Can Make Your One Step Magento Checkout Process Easy and Simple
Your ecommerce business cannot survive without proper optimization. Whether your customers are viewing your products or going through the checkout process, too much time involvement becomes the core reason for customers leaving the site.
Users always need things that are greatly simplified, does not involve too much of the brain and do everything with just a click of the button.
So, if you are clicking all over the net in search of how to create the friendliest Magento ecommerce checkout page, then find your solution here.
Today, I am going to discuss with you the features of your Magento one step checkout extension that can pump up your checkout page and help your customers take a quick purchase decision.
Use Asterisk for Compulsory Fields:
While collecting information from your customers, it is important to maintain a perfect balance by clearly stating the required and the optional fields.
Using an asterisk sign is the most common means to show that the required filed needs to be filled up and other data must be optional. This will make it easy and less time consuming for the user to complete the checkout process.
If you are looking for a minimalistic approach, you can omit the asterisks and keep the checkout form clean and nice.

---
Display the Purchased Content with the Total Price Clearly: 
One thing that makes the shoppers abandon the carts is the confusion and the surprise cost upon checkout. Your Magento ecommerce checkout process should always display the final cart contents and also the total price that includes the shipping charges with the taxes. 
Any vague list of surcharges makes the customers feel cheated and only maintaining complete transparency can keep them happy and satisfied.
"Did you know that improving the checkout process often results in more visitors completing the order, which ultimately has a great impact on your bottom line."
---
Generate an Error Prompt Immediately:
Your Magento ecommerce one step checkout process should automatically prompt your customers when they mention an obviously incorrect details. 
Instead of citing all the errors together at the end of the page, a pop up error prompt should be displayed soon after the error has been made.
You can of course be creative with the notes, instead of going by the standard quote, you can use something that is more interactive. Make sure that your customers enjoy the checkout process.

---
Offer a Guest Checkout Option:
If your customers have to sign up for an account during the checkout process, it can act as a barrier for the shoppers. A default guest checkout can help to improve the shopping experience of your store.
"Though this may not be a good idea for creating an email list, but it always ensures a faster process and helps to increase sales."
Guest checkout allows the customers to make the purchase from the store without having to access the account and this is ideal for one time shoppers who don't have any intention to earn purchase points as discounts on future transactions.
---
A Trust Signal:
Though security is still an ongoing struggle for ecommerce customers, but Magento merchants should always try their best to ensure that their sites are safe. A trust symbol or signal on your one step checkout page can help your customers feel that they are in safe hands.
Make sure that you use a trust signal that is known to most of your audience. According to your business type, find a trust signal that speaks to the customers.
Are You Ready to Migrate Your Store to Magento 2?
---
Use Some Coupon Codes: 
This is where most ecommerce business owners commit a mistake. Though coupon codes are great to bring the customers into impulsive buying, it is not a good idea to make it very prominent in the checkout page.
This is because when they enter any coupon code and find that they can actually get a bigger discount if they had the code, then they might change their decision and forget about the transaction. This may increase the possibility of a bounce back.
Also Read: Essential Guide to Customer Segmentation for Your Magento Ecommerce Store
---