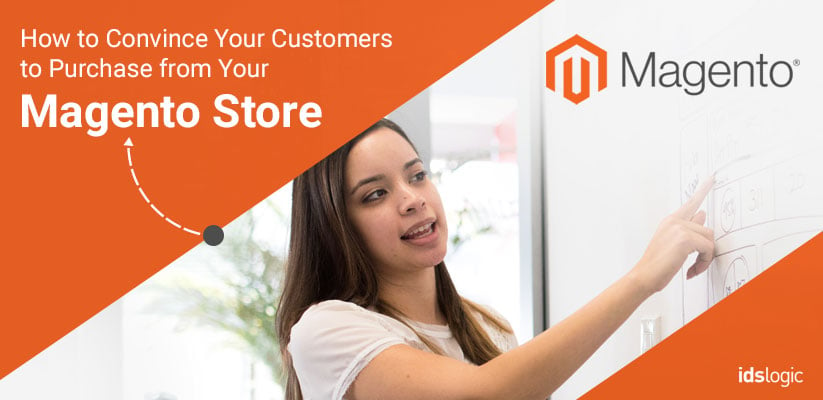 How to Make Your Customers Feel Special and Convince Them to Purchase from Your Magento Store
There is no such business in the world that can survive without any customers. It is true that the quality of the products, the performance of the website and the entire shopping process is vital, but customers are core to any business.
Gaining their trust and making them feel special is equally important if you want to remain ahead of the market competition. No matter whatever be the distance between them and the store, a great support to offer them what they need and deserve can lead to success.
A Returning Customer is Payment for Sure
If you treat your customers in a way to make them feel special, then you will surely have a long list of satisfied clients and with time, the list will keep growing. 
But are you aware of the tricks that you can apply to make your customers feel important?
Today, I will share with you some of these interesting tips that will make your task easier.
Reward Program:
One of the easiest means to say thanks to your Magento store customers is to create a reward program. Retailers can use this in their marketing strategies that they adopt. Research has stated that customers are more likely to come back to a site with reward programs so that they could avail the reward faster.
Whether the brand has decided to offer some points or giveaways, it is up to them to decide.  A good reward should only be decided after in-depth research about the customers, tracking their behavior and keeping a tab on how receptive users are to the program.
Tips:  Always ensure that the reward program helps the customer get to an object that they want or desire.
---
Free Gifts: 
This is what makes the customers excited to make a purchase. Anything that is received for free is always welcomed by the customers and a free gift offered by your Magento ecommerce store can make all the difference. 
The item can be an accessory, food coupons, flowers or show piece. These gifts are appreciable and lasts for a long time in the minds of the customers.  You can also offer some valuable gifts for your loyal customers during special festivals or occasions.
Tips:  Always remember that a satisfied customer is the most effective advertising tool that a business can ever have.
---
Discount Offers:
Free stuff, great deals or discounts work very well to attract more customers to the business. And when people see huge discounts and deals that can help them to save money and also enjoy the product or service at a lesser price, they indulge in shopping from that site.
In fact, discounts and deals have a great influence on the customer's buying decisions. It is also a great means to publicize your brand.
Are your ready to migrate your store to Magento 2?
---
You can Use the Magento Free Gift Discount Extension:
There are various Magento extensions available which you can use to set to define your free gifts and discounts. Such Magento extensions help to set custom shopping cart rules that determine the specific conditions by which the discounts can be applied or even assign the gifts against specific products whenever they are purchased.
Using a Magento extension for free gift and discount will save you the hassle of changing prices for each product individually.
---
How IDS Logic can Help
At IDS Logic, we have a team of experienced Magento developers who ensure that your site leverages the best practices to attract visitors, increase leads and sales. It is our dedicated focus and years of experience in working with different industries, that we have become leaders in delivering successful Magento development projects.
---