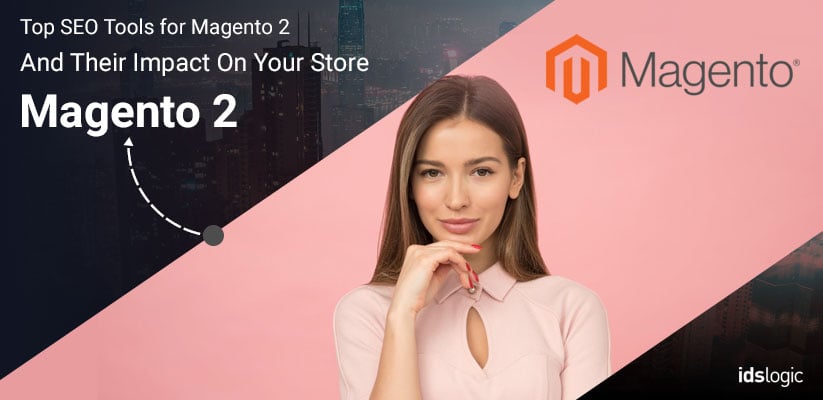 Top SEO Tools for Magento 2 And Their Impact On Your Store
Among the long list of Ecommerce platforms, Magento is considered to be the most powerful and feature packed platform and it has come a long way since its first launch. So, if you have already decided to set up your own online store by using Magento, it's of course a smart choice. And a careful optimization of your Magento store can turn it into a gold churning mine.
Creating an online store is just not enough to sell your products. You have to do a lot of other things like maintaining the Search Engine Results Pages, active social presence, product advertising, SEO to obviously increase your existing store sales.
What is an SEO Tool?
SEO tools are programs or applications that are especially developed to enhance the performance of the site with ranking factors of the search engines and also to give information about rank tracking.  It the owner of the site doesn't have enough knowledge and practical experience to deal with the optimization, then using an SEO Magento extension is a reasonable solution that helps to boost the ranking of the site.
---
How SEO Tools can have a Great Impact on Your Magento 2 Ecommerce Development?
Marketers who are interested to attain a higher ranking for their websites should be aware of the SEO tools as it helps in optimizing various tasks:

The Quantity of Tasks: 
Since the working system of an SEO tool is automatic and it has the ability to do numerous tasks at the same time, it saves a considerable amount of time for compared to the manual process.
---
Quality of Tasks:
Having been designed and developed to perform certain specific tasks, the most popular Magento extensions for SEO can meet the requirements about the accuracy, necessity, moderation and constancy exactly.
---
Regularity and Continuity of Tasks:
Qualified SEO tools are always tested and so they perform according to the website needs and in long term continuousness.
Are your ready to migrate your store to Magento 2?
Top Magento 2 SEO Tools for Business Owners:
Magento 2 SEO Suite Ultimate Extension:
You can buy this Magento 2 extension because it is an all in one SEO plugin that helps to dramatically improve the SEO features offered by Magento core. This Magento extension helps you to enhance your Magento store's ranking by optimizing the meta tags, meta descriptions and meta titles for Google and other search engines. It also supports rich and advanced Magento snippets and solves any duplicate content issues.
---
Ultimate SEO Optimizer:
This is a robust Magento extension that is jam packed with 7 powerful tools that help to perform an effective on page optimization with ease. It improves your Magento store's visibility across all the popular search engines and allows you to optimize the sitemaps, create the meta tags and eliminate any duplicate content.
---
ReloadSEO Extension:
This is a unique Magento extension that helps in producing optimized web content. The algorithm gives you a near real time feedback on how you can optimize your category or product pages for SEO.  The score in the product views helps to easily sort the products and this improves the conversion rates and AdWords' quality scores. 
---
Google Rich Snippets:
Adding rich snippets is easy with this Magento extension and it can be used to get your ecommerce website rank higher in the search engines, show some product data that include ratings, price. It also improves the website's visibility and also the overall user experience.
Also Read: Popular Magento Extensions to Protect Your Ecommerce Website