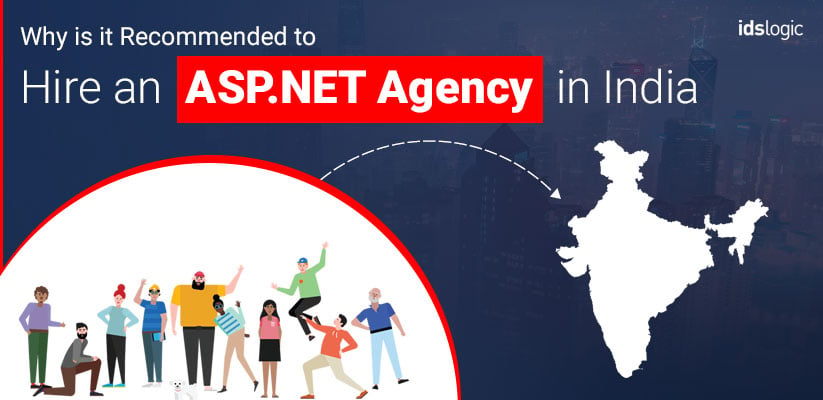 Why is it Recommended to Hire an ASP.NET Agency in India?
Are you aware of the latest trends in web development? For both the developers and business owners, its ASP.NET. And this is the reason why it has powered more than 11% of the websites across the globe. ASP.NET is a popular framework that is developed by Microsoft. It enables the programmers to easily create interactive and dynamic web pages and this programming language has contributed a lot to the web development industry.
And it is because of its immense popularity that ASP.NET developers are also in great demand. By hiring an ASP.NET agency, you can get the following advantages and also boost your online business.
Let's See Some of The Advantages of Hiring an ASP.Net Agency in India:
Skilled manpower:
Hiring an ASP.net developer in house may be a difficult task and it is not even advisable. Instead of taking the pain to judge a developer's expertise, you can easily hire a developer from an outsourcing company in India that is trustworthy and reliable.
Also Read: How to Secure Your ASP.NET Web Application?
---
Since an experienced company often has a team of skilled programmers, they are able to understand the project needs better and even show no errors in their work. In India, there are lots of talented resources and abundance of skilled manpower, so it is easy to gain access to skilled resources without much hurdles.
Complete customized development:
By hiring an ASP.NET development agency in India, you can get your solutions customized easily and at the same time have professional and high quality services. It is their experience and proficiency that will help you to get the solutions as per your specific business needs.
With a dedicated team, you will also have complete control on the developer as you can contact them through instant messengers, live chats, international calling systems and etc.
Make use of different time zones:
Hiring ASP.net developers from an agency will also allow you to work in shifts and according to different time zones. Once you offer them your project, the developers in India can work while you are sleeping in a distant land and get up only to find your work done.
Also Read: Risks Factors of Software Outsourcing and How to Mitigate Them
---
This time management leads to quick completion of the project. If you hire more than one developer, then you will also have a manager who can control the team efficiently on your behalf.
Save a lot of money:
India is a land where talented resources are available at cheap rates. Hiring an ASP.NET outsourcing company will help you save a lot of money at your end. Since you don't have to maintain a proper infrastructure and can use everything of the agency, you will be able to save on the costing of your project. All you have to do is to pay for the services that you avail from the company and rest all will be taken care by your outsourcing partner.
Not only this, you don't even have to bother for the labor laws or any legal processes related to geographical boundaries because they are not your employees.
So, if you have plans to get your website developed, you can hire ASP.Net developers from an agency in India and avail all the advantages.