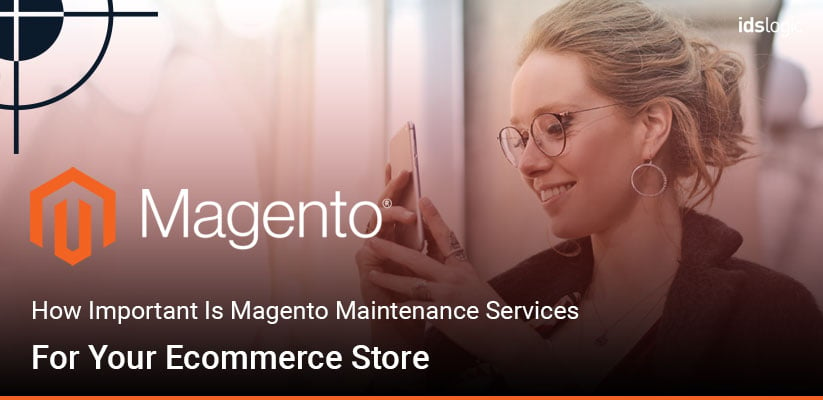 How Important Is Magento Maintenance Services for Your Ecommerce Store
Magento is the most popular ecommerce Platform among business owners across the globe because of its robust performance, assorted functionalities and multi-functional tools.
However, it is very important to note that Magento needs periodic optimization and regular maintenance and support to function properly and to obscure the outages.
While most business owners and individuals are aware of the basics of updating their online store, they don't always have the time to devote to their store to provide maintenance services.
Hiring Magento maintenance and support services allows the online store owners and the admins to request the changes and approve them once they are done.
Reliable Magento development companies allow the store owners to focus on the other important aspects also.
Why is Magento Ecommerce Website Maintenance so Important?
Have you visited an online store or website and felt uninviting?  May be you gave it a chance and tried to purchase any product just to find that you had a difficult time to navigate through the site and in the registering process or even reached the page only to be informed that the product is no longer available.
"All these annoyances and frustrations can severely damage the brand's reputation and also the authority online."
Do You Know What can Happen If You Don't Maintain Your Online Magento Store?
Dissatisfied customers often don't come back to the site where they had a bad experience. And such dissatisfied customers are easily swayed by your competitors.
Can you afford to give away potential sales simply because your Magento store is inaccurate or lacks information or is outdated? 
So what happens when you need to fix something urgently and you don't have a helping hand with you?
If you don't maintain your store, you may be represented on the web as unprofessional and this will have a great impact on your sales conversions and with time, it could also affect your business reputation altogether.
Are You Looking for Ecommerce Development Solutions?
Most people who operate their physical store never allow their shop to become outdated as it makes it very difficult to attract the customers or even find a specific item.
Then why will you keep your online store shabby and unattractive?  Since the internet is in the hands of the users, more and more people are searching for services from their mobiles and other devices.  It is very important to cater to their specific needs.
What Your Magento Maintenance and Support Service Partner Should Do?
Optimize Your Magento Website Speed and Performance:
The speed of your site matters a lot for the success of your online business. With proper performance optimization solutions, you can easily attain better results within no time.
---
 Magento Theme Update:
Large number of Magento themes are readily available in the Magento development community and this helps to make your store look professional and effective.
However, a custom theme helps in the upgradation method and ensures minimum disruption to the online store.
---
 Magento SEO: 
Search engine ranking is crucial for your ecommerce store success. Google loves websites that are SEO friendly and to optimize the sites, your Magento maintenance and supports service provider will implement SEO principles and rules efficiently.
---
 Debugging and Testing:
Your Magento service provider in India should ensure that your website includes safe codes, a proper database structure and site architecture.
In case they find possible causes of errors, they can help to resolve the issues quickly.

---
Ecommerce Analytics: 
Your Magento partner should also help you to analyze the performance of your store by implementing Google analytics, SiteCatalyst or etc. so that the online retailers can enhance the sales of their products and boost the conversion rates.
Also Read: Top SEO Tools for Magento 2 And Their Impact On Your Store