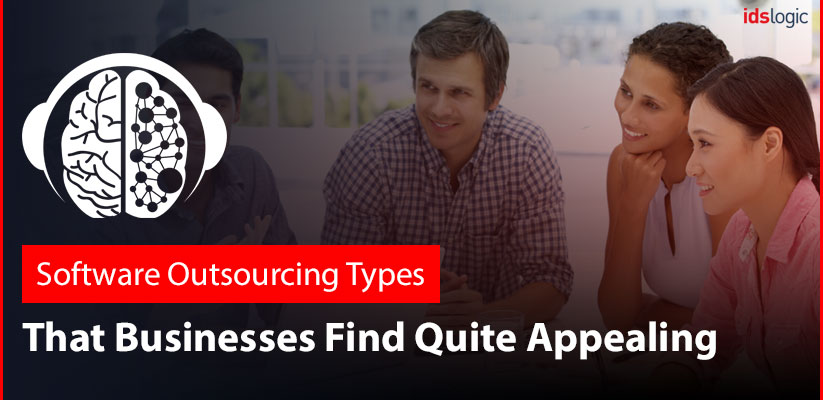 Software Outsourcing Types That Businesses Find Quite Appealing
Business owners often have a myth that outsourcing may be a costly affair. This is simply because they fail to measure the value of opportunities lost just because they invested too much into the tasks that can be easily done by others. In the past few decades, many companies did not choose software outsourcing services as it was not formally identified as a business strategy.
But today, outsourcing has gained much popularity because most organizations are not completely self-sufficient when it is about a wide range of skills. They ultimately have to depend upon resources that have the required expertise.
The industrial revolution had the need of specialization, which in time brought before us Outsourcing and this changed the way companies did business. Many organizations have started to outsource accounting, insurance, software and legal needs to specialized firms.
IT support services too appeared to be a great outsourcing service. It has grown in popularity as companies are looking forward to various ways to reduce business costs while improving performance.
Core Business Activities that can be Easily Outsourced
Software Development:
This is a type of professional job that is outsourced to reputed software development outsourcing companies. This refers to the practice of seeking technology related sub-contractors outside the organization for all or for a part of the information technology function.
The outsourcing services are used to develop websites, software applications or any other extensions or modules that needs expertise to develop on some level. 
For example, an enterprise might outsource all its data storage needs or create an application that can handle their data sharing process daily.
---
 Multisourcing:
This is another most important term of IT outsourcing, Multisourcing is a term that is applied to any business area, but it is most commonly use while referring to IT services and IT outsourcing. It is a blend of businesses and IT services from the set of external and internal providers in the pursuit of business goals. 
This specific outsourcing type has become very popular as multi-sourcing helps to leverage several best of breed specialist teams who are experts and assists to focus on a single IT management function.
However, multi-sourcing needs the organizations to have a strategy and also a network of relationships and requires creating measurements that matter.
---
 Process Specific Outsourcing:
This is another popular outsourcing services that can be really specific according to internal procedure and this is termed as process specific outsourcing. It is very common to outsource specific process related tasks to other companies that specialize in that specific service.
Hiring an IT outsourcing company in India would consider details on delivery timelines, customer contacts and also the costs, it allows the customer to focus on their core strengths and improve their services.
---
 Project Outsourcing:
Sometimes the companies have trouble managing their projects for a specific project, in such cases, the companies can outsource their project to some reputed and reliable software outsourcing agencies catering to clients in USA, Canada, Australia, UK and etc.
There are individuals having proficiency in handling either entire projects or complete portions of projects. It is of course a more appealing choice than spending both time and money to hire someone in house or even train someone for the project.
The practice of hiring an offshore outsourcing company is great in popularity as it helps to reduce labor expenses. Sometimes outsourcing is also used as a strategic way to access newer markets and also tap the talent that is unavailable domestically or even within the country at cost effective rates.
Also Read: Risks Factors of Software Outsourcing and How to Mitigate Them