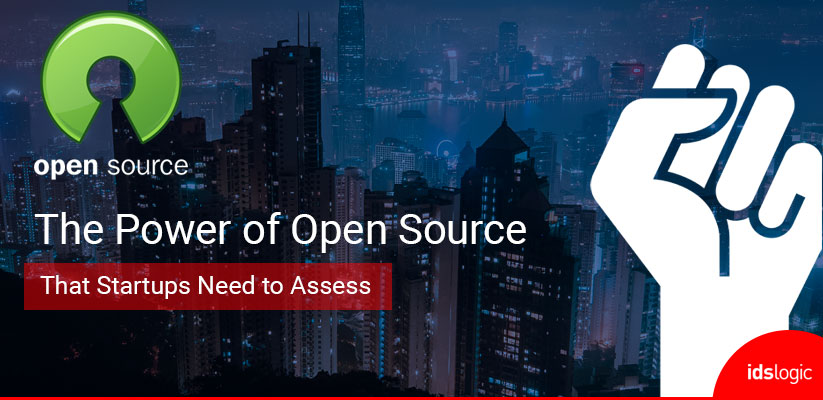 The Power of Open Source That Startups Need to Assess
Every business is unique and each has their own specific needs and objectives. One of the challenges that startups always face is choosing the right technology that can meet their needs while remaining within their budget. Open source is the only answer. 
It is almost impossible to find any technology for the startup today that doesn't rely on one form or the other on open source software to operate. As a result, business owners are also evaluating the open source practices while assessing its value.
Having involved in software development, I have observed, learnt and applied many open source practices in various projects. So here in this blog, I will share-
How Open Source Development can Help You to Start Your Startup Business
How can you evaluate the best open source technologies and its practices?  It is important to consider that not every organization will need to implement what is recommenced. Sometimes they have to find alternative practices to attain similar results.
An organization should adopt open source technologies like WordPress, Drupal, Joomla, DotNetNuke and etc. based upon the nature of the amount of the software, the licenses and the kind of features and services it offers.
Open Source Development Helps You Go Easy on Initial Investment in Your Business:
The most important benefit of using an Open source software is that it is freely distributed. It is highly flexible and so your open source development company in India can help you to alter and extend it according to your needs.
This grant freedom to the organization and also assures long term viability. A widely adopted project is often supported by hundreds of developers who are always ready to solve any issues that might crop up.
---
 Open Source Allows You to be Innovative with Your Startup Business:
Once you have narrowed down the technology for your startup, you can now focus more into increasing the visibility of your brand or products.
At times, implementing a technology in an innovative manner helps to fetch a lot of attention. It is here that open source software can help you, as the type of innovation that you are looking for is hard to obtain with closed source products because of their limited features of customization.
---
 Open Source Software Offers Complete Power and Control of Your Business:
Startups always run under strict budgetary restrictions as they are just starting fresh. This means using the business model in the most economical manner. And open source allows this by relieving the user from the need to pay expensive fees of proprietary software. This helps to have a complete control of the initial investments.
Power comes in the form of expanded capabilities in open source and this is only possible due to the huge community that continuously supports and enhances the solution with latest features. The talented programmers allow for quicker troubleshooting and accelerated development and this help in delivering powerful business results.
---
 What about Security and Reliability? Does Open Source Offer it All?
Due to the public nature of open source code, it is more reliable than any other software built by independent groups of developers. 
Although open source is not automatically secured than proprietary software, but it is transparent and always available for inspection. So the users can utilize the proactivity of the open source development community to enhance the security of their applications.
Startup business can often enjoy a huge amount of monetary gain by opting for open source technologies.
It helps to save on costs and resources and also increases the capacity of innovation, security of the system and also opens up countless other options for forward thinking startups.
Also Read: Open Source Development: Why It Is a Viable Supplement for Startup Businesses