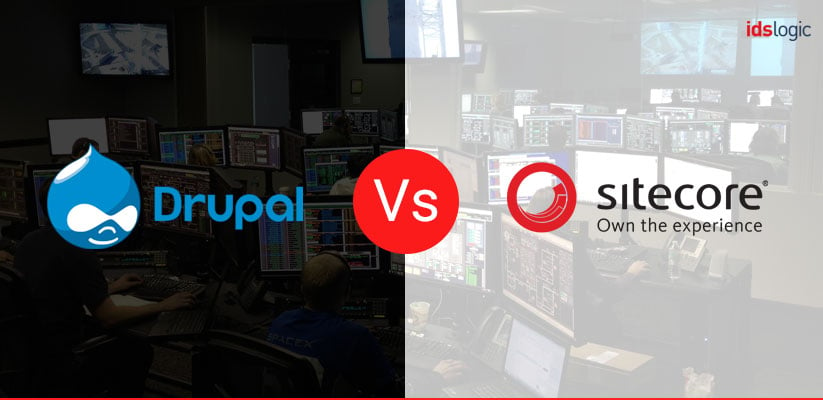 A Detailed Feature Based Comparison of Drupal vs Sitecore
Drupal and Sitecore are the leading CMSes in the market, but when you have to choose between these two it becomes a tedious task as both of these are amazing. While selecting a CMS for your business, broad understanding of the requirements and CMS is crucial. So, let's understand what is Drupal and Sitecore CMS.
A Brief Exploration of Drupal and Sitecore
Drupal
Drupal is an open-source CMS and is absolutely free to use. It is maintained by a community of volunteers and sponsored contributors across the globe. Drupal comes with various modules and integrations out-of-the-box. It also powers some of the world's biggest and complex websites and is a recommended solution for firms that are looking for complex integrations.
Benefits of Drupal CMS
Drupal is a powerful platform because of its content management capabilities and tools that exceed Sitecore's current offerings.
Are You Looking for Dedicated Drupal Developer?
---
Sitecore
Sitecore is a closed source CMS with heavy licensing fees and doesn't come out-of-the-box with module enabled. But it offers some of the strongest marketing automation solutions that make it one of the top choice for the organizations that are serious for content personalization and marketing.
Benefits of Sitecore CMS
Sitecore has been ranked in the top of Gartner Magic Quadrant for five years. The biggest benefit of Sitecore is its marketing automation solution, which makes it the go-to choice for the organizations that are ready to fine-tune every facet of their customer experience.
Ultimately, the selection between Drupal and Sitecore depends upon your organization's specific needs, plans, and goals. Drupal and Sitecore can do much more than just marketing automation and content management. Doing a side-by-side comparison of Drupal and Sitecore on different metrics would portray a better picture of who wins the battle best. We have put several parameters in place and did a side-by-side comparison. Let's see who comes on top.
Also Read: A Brief Comparison Between Drupal 7 and Drupal 8
---
Comparing Drupal vs Sitecore on Different Factors
 

Feature

 

 Drupal
 Sitecore
Pricing & License

Open-Source/Absolutely Free and maintained by a community of volunteers and sponsored contributors across the globe

Closed-source/Proprietary CMS

Content Management

Excellent

Excellent

 Security

Highly Secure

Highly Secure

Flexibility

Drupal being more a platform is more flexible.

Getting newer features can take time

Speed of Development

Faster implementations, easier prototyping

Need more time in implementation

 Responsive

Fully Responsive

Fully Responsive

Integration Capabilities

REST APIs in the core & Integrable

Integrable – relies on partners to integrate

Enterprise Fit

Meets all enterprise criteria

Meets all enterprise criteria

Scalability

With a smaller footprint, it is more scalable and offers high performance

With larger footprint, it is relatively low on scalability and performance metrics

Cloud Capabilities

Integrates on the cloud, can be built to auto scale to optimize utilization

Limited Support on cloud

Cost

Source code is free- pay more for value add

License cost are high

Multisite

Function Available

Function Available
Also Read: Drupal 8 vs Umbraco: A Comparison Based On The CMS Features