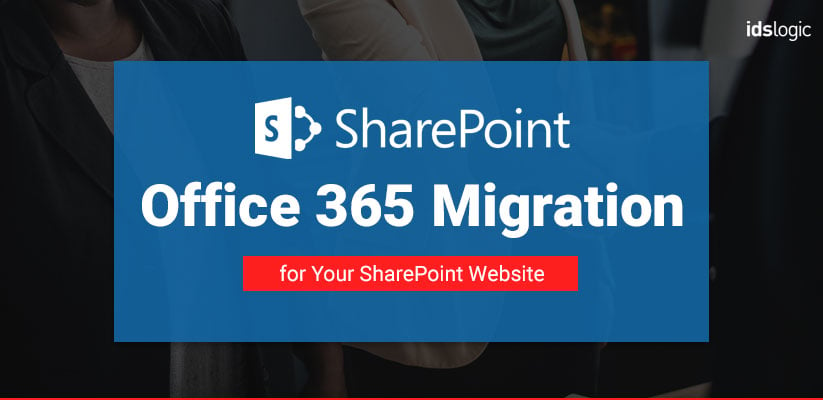 How to Ensure a Smooth Office 365 Migration for Your SharePoint Website
Microsoft Office 365 has seen a phenomenal growth in the past and till now it is considered to be the most widely used enterprise cloud services. Today, many organizations are moving to the cloud to avail its benefits of easy scalability, flexibility, reduced costs, security and enhanced collaboration.
Office 365 for SharePoint development is a feature rich software that helps to significantly boost the collaboration, communication and also the security of your organization. This subscription based suite offers some of the most popular Microsoft's components like the Access, PowerPoint, Word, Publisher, SharePoint, Excel, Outlook and others.
So, once you have decided for Office 365 Migration, you should consider the following for a smooth migration. Here in this blog, I will share with you the essential steps that you should follow:
Essential Steps to Follow for Smooth Office 365 Migration
Pre-Planning is Needed:
If you are planning for an office 365 migration for your SharePoint website, then the first thing is a kickoff meeting.  During this meeting, you can put the plan together regarding the infrastructure and determine how to change the user experience, develop training and communications plan, Skype for business and etc.
Your planning phase should also include the preparation and laying out of your migrations steps. You may also need to consider how to synchronize SharePoint content to SharePoint Online.
---
Plan for the Infrastructure and Content Exchange:
Conducting a bandwidth assessment is essential and this allows you to determine the concurrent client machines that are connected to the network for any specific time. This helps to determine the segments of the network and connections needed that helps to determine the bandwidth requirements.
You will also have to consider the on-premises hardware that you will need and also identify the migration tools or methods for a smooth process.
Are You Looking for Office 365 Consultation?
---
Leverage the Deployment Readiness Tools:
Office 365 offers some deployment readiness tools that help to make your SharePoint migration process easy. The tools are useful in gathering and analyzing information based on your existing AD and domain settings. It helps you to capture your SharePoint end user environment, Exchange and Skype for business settings and network configurations and settings.
You can also use the Microsoft Assessment and Planning Toolkit. These planning tools help you to speed up the time needed for environment discovery.
---
Plan for Your SharePoint Website:
SharePoint Online is a cloud based service that has Office 365 for Business in it. This service helps the companies to easily share and collaborate with their partners, customers and associates. Before connecting to SharePoint Online, you have to plan to manage through the Administration Center. 

You will also have to consider global site setting, intranet, internet and extranet settings, MySites, user profiles and etc. Consider your site permissions, collections, features and also the overall look and feel of the site while avoiding any complex customizations.
---
Plan for Your End User Experience:
While preparing for the migration you also have to plan for the end user experience. The web experience includes the web browser users from Chrome, Mozilla, IT and etc. For a rich user experience, you will also have to consider the newer versions of OS and MS office that will help to ensure that your help desk is ready. Windows Intune and the Productivity Hub can also help you with your Office 365 distribution.
While planning for your migration to Office 365, you should remember to create a proper plan, prepare and then go for the final migration process. All these steps involve various sub-steps and help to ensure that you are ready to go for the change.
Also Read: Modern SharePoint Pages and Its New Features for The Users