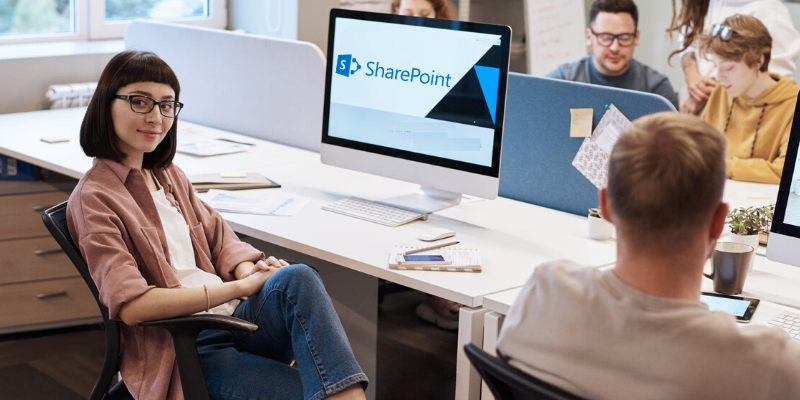 Enterprise Collaboration Challenges and How SharePoint Can Solve Them
Every business organization expects a great collaboration among the employees and partners, which is both engaging and painless. However, users often find it confusing to coordinate properly and start to blame the multitude of tools for collaboration mess.
This makes them turn to different approaches to reach the right collaboration formula and also adapt the suite of varied use scenarios that are project specific and deals with employees' characteristics.
SharePoint development is a collaboration tool that is built exclusively for enterprises that if used properly could leverage the productivity of the employees by offering them access easily to the documents that they need in their work life. Organizations can now benefit some top 5 enterprise challenges if they adopt SharePoint development.
Some Top Challenges that Businesses Face Today:
Chaotic Collaboration:
Good collaboration among the employees is crucial for a successful business. Collaboration becomes disorganized and its fragments gets dispersed over various tools and they become unfit for reuse. It is here that employees don't know how they can reuse the apps effectively. To cure this collaborative mess, you should consider SharePoint that comes with great features that can help the employees who feel lost in the collaboration ocean.
For employees to collaborate better, you need to offer them an environment that they are part of the community. It is not uncommon that employees often get disconnected from the objectives of their organization. And to keep them well connected, a set of tools are required that could improve the collaborative work in your organization.
SharePoint developers can help them create applications that can make them feel well connected.
Inability to Handle Multimedia Files:
Online business often has to share videos or other multimedia files that are usually quite large in size compared to other documents. Traditionally, employees often rely on the email services, but nowadays that is not a great option anymore.
Since your inbox might pile up with a lot of mails that you may at times find difficult to go through either due to your presence somewhere else or while travelling, it is important that you have an accessibility to the documents anytime and from any location.
Also Read: Fundamentals and Tips for SharePoint Content Management
SharePoint has inbuilt enterprise storage solutions to handle multimedia files easily and since they are present in the cloud, the documents can be accessed from any location.
Difficulties in Using Better Analytics:
Understanding your employee's behaviour often opens up new opportunities for the organization. But if you don't have the option to use such tools that can help to gather data related to your employees or customers, then you cannot get an idea of the resources that they need the most. It is here that analytics come to help and you can exactly track the end users' behavior.

SharePoint comes with better analytics features that help you to gather insights into the topics that are crucial and help in engaging your employees. You can also understand the social dynamics that can help your company better engage, reward and motivate your employees.
Noxious Collaboration:
Many times it is seen that apps or tools are misused, which can hinder the working processes.  Excessive chatting, contradictory discussions, unmanaged collaboration spaces can often lead to severe gaps in the projects and also business mistakes simply due to employees' unaligned actions. So, to eradicate the unneeded and excessive collaboration, you can introduce moderators in each collaboration group. 
SharePoint helps you to choose access rights for users based on their departments and jobs done.  SharePoint development gives you a place where the employees can record the key information that is essential to the task or a project, which is away from unimportant details or empty talks.