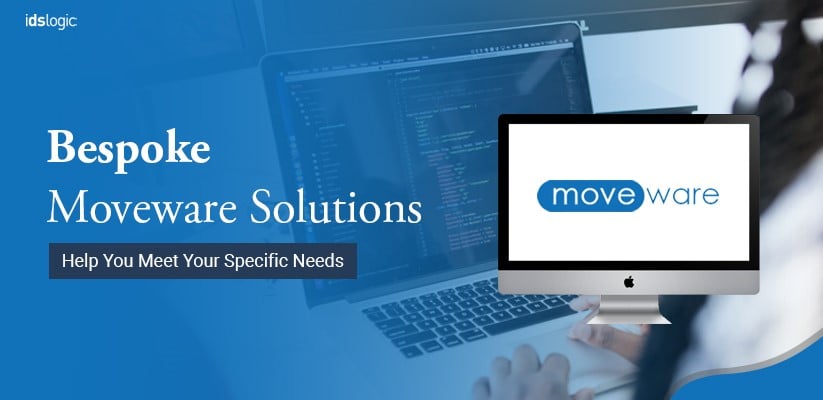 How Bespoke Moveware Solutions Can Help You Meet Your Specific Needs?
Bespoke software development is an essential component that helps the organization to run an efficient and profitable organizations. With an increased demand for targeted software development services that are designed based on mission critical needs, off the shelf products might fail easily.
At times, there may be some gaps between business demands and readily available software solutions and companies wanting to incorporate specific use cases often prefer to create development solutions that can be easily customized according to their needs.
Is bespoke software trendy or is it essential for your business?
Bespoke is nothing new and organizations don't adopt it to create an impression. But it is a necessity whether they like it or not. Since the market competition is fierce and you should offer services that exude potential and make your product unique before the users, solutions that match with the demands of the clientele often have the best change to boost awareness and also bridge the gap between supply and demand.
Where can you implement customization in your applications or solutions?
When we hear about the term integration of software like Moveware, eCommerce, CRM, ERP and etc. the easiest form that comes to our mind is to add a piece of software that works between two platforms and helps in coordination. 
Due to this simple interpretation, many organizations think that if it just a job to copy paste sets of data from one end to another, then there may be no need to spend another few thousand dollars on purchasing a dedicated off the shelf product.
With bespoke moveware solutions you can provide your business a changing landscape:
Streamline the existing in house processes with bespoke software solutions:
Bespoke solutions can help to enhance the effectiveness of the existing in-house operations and also increase the organizational and employee productivity.
A reliable bespoke software development company can help remove the internal bottlenecks and then address the other issues without compromising the quality of services. This reduces internal complexities and adds values along the way.
Addressing innovation with bespoke integration:
Offering connectivity with a moveware application to the customers with everyday devices like vehicles and other physical objects can improve the lives of customers with latest IoT technologies.
This is a revolutionizing technology that is disrupting the markets with more changes in the horizon. It offers a great opportunity to the companies to deliver an unparalleled customer experience and that improves the business outcomes.
Also Read: Bespoke Software Development for Business: Advantages and Disadvantages
Targeted insights and bigger data:
Purpose built software is more effective in gathering and interpreting data and other mission critical information when gathering trade secrets and unique processes into the account. With a dashboard, businesses are able to analyze an important range of metrics and spot trends much more effectively with higher accuracy and this saves both time and money by solving problems in advance.
Reduce disruption:
Another important challenge that modern business organizations face is adopting the new software or IT infrastructure that minimizes the downtime and service interruptions. While adapting to the changing business landscape, an experienced software customization company can be the deciding factor on what makes or even breaks the project.
Bespoke solution promotes brand identity:
Maintaining the brand identity across various cloud based systems is increasingly becoming difficult. Those organizations that are not able to display their brand image and mission statement may find it difficult to retain the loyalty of their staff and customers.
Bespoke solutions can help you present the brand identity. And this is not so in the case of off the shelf products, which at times fail to offer the options of white labeling or brand identity.