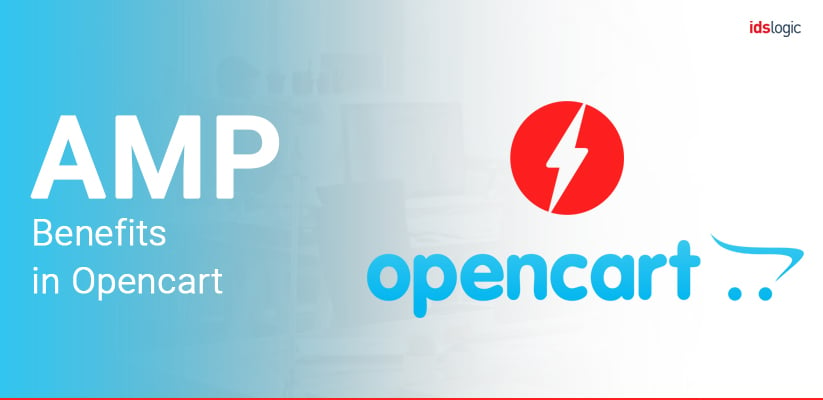 The Benefits of Accelerated Mobile Pages in Opencart
In this era of mobile technology, if your business website is not working well on mobile and taking a lot of time to load then chances are high that you will lose a lot of your customers. The Accelerated Mobile Pages is a great way by which you can have optimized web page content that can be easily loaded and it is also a great way by which you can boost the performance of your website.
Today, smartphones and tablets have revolutionized the way we can access information over the internet and business owners are trying every bit to increase the reach to users. But every time the page takes more time to load, they lose a user and with it goes the opportunity to earn more revenues.
Open cart is a popular PHP based, free shopping cart system that offers a lot of basic shopping store functionalities that are already integrated and it also comes up with the biggest ecommerce selections of modules and themes that can help you expand your store functionality. Open cart offers free community or dedicated commercial support.
OpenCart and AMP:
It is with the help of an AMP, that the developer can create a project faster, in an attractive manner that can be accessed from highly performed devices and different platforms.  The AMP helps the OpenCart developers to attain the speed in two ways. In one hand it needs the web designers to use a different arrangements of web technology to create pages and on the other hand it serves that pages from its own servers when you visit an AMP page through the Google search. The pages are designed by AMP HTML and this makes the website quicker, and attain a higher ranking in the search engines.
How AMPs can Help in Opencart Development Solutions?
We all know that AMP is an imperative aspect of the ecommerce industry and since connectivity plays a great role in the ecommerce industry, creating an AMP helps to make the page load faster on mobile devices. Some other beneficiary aspects of using AMP with Opencart ecommerce solutions:
Offers an Enticing User Experience:
A page that loads very fast, often initiates more user engagement and it also helps the customer develop an interest in browsing more pages. In this way a website shall incur less bounce rates as the customers stay for a longer duration of time on the website and engages with the site's content. An AMP based Opencart site is mobile friendly and since everyone owns a mobile phone, it is quite easy for the users to access a site.
Generate More Sales and Revenues:
It is likely that customers usually return to the site if they find a great customer service and if it is prompt and performs great on each of its pages like the checkout page, cart page and etc. If the customers opt for a site over and over again for their purchasing needs and then share their experience on various channels, then surely it acts as a promotion for the site and generates real sales and higher conversions.
Also Read: Why Choose OpenCart for eCommerce Website Development?
Fewer Bounce Rates and More CTR's:
It is quite obvious that a slow website shall encounter more bounce rates. But by creating AMP web pages, it becomes very easy for the visitors to view the site on the mobile pages and they can simply click the link of the site and navigate through its content. This ultimately increases the CTR's and reduces the Bounce rates.
Enhanced Exposure and Rankings:
The SERP page gives preference to AMP powered OpenCart sites and this ultimately helps to improve the Click Through Rates for these websites. Visitors always prefer to navigate through a site that has an AMP icon as they know that they can browse the website's content faster. An OpenCart website that is an AMP shall exhibit on top of the Google SERP unlike other sites, which do not perform very fast. An AMP, therefore affects the rankings of the site and better rankings makes it easy to keep the users engaged.