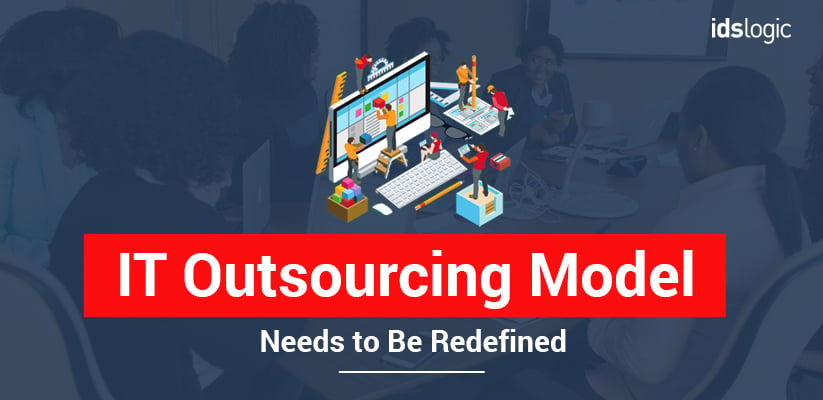 The IT Outsourcing Model Needs to Be Redefined
High performing businesses have started to use different models to support their varied IT needs and the IT organizations are looking for outsourcing companies to get their work done by experts. 
The IT outsourcing business model has been changing with the constant advancements in technologies, and over the past decade, we have seen some incredible changes in some of the major technologies that include robotic process automation, machine learning and Artificial intelligence.
When these technologies are integrated into the IT business model via outsourcing, they have not only transformed the day to day operations, but have also influenced various job roles and reduced costs and driven growth.
Technological advancements have widened up the skill gaps where growth by using these technologies together with the cloud means that the stakeholders have to constantly catch up the pace of advancement. Though it is tough to stay current, but with the help of outsourcing model, things are getting under control and organizations are developing varied applications.
Also Read: 5 Trends that IT Outsourcing Companies should Focus on for 2020
As the skills gap widens, it becomes important that we either accept the norm or we do something about it. This doesn't indicate that IT outsourcing is dead, but it is very important that the model is redefined, thereby allowing the clients to use the great opportunity to self-sufficient and that technology will become more central to the front end of the business processes. in short, software outsourcing companies should be seen as a not optional imperative to gain control and drive business growth.
However, outsourcing companies are working hard to adopt all the latest technologies and hiring skilled resources who can give them confidence and find solutions to various challenges faced by their clients or business organization. And to meet the ever changing needs of the clients and technologies, businesses should be looking at options or third parties having expertise in specific areas.
The Trends that will Transform Outsourcing in 4 Key Areas Include:
Today, outsourcing services are keen to explore new models if inter organizational collaboration in order to enhance the flexibility, competitiveness and innovation. As a result, the concept of outsourcing is expanding and also becoming multifaceted and complex too. The IT outsourcing companies that are in the forefront of the transformation are not creating new models and partnership approaches. With these collaborations, organizations can highlight their innovativeness and flexibility as they support increased goals and risk shared between client organizations and service providers.
Changes in various business activities and processes being outsourced

Changes in ways outsourcing affects the workforce or your staffs

Changes in the nature of relationships, contracts and collaborations

Changes in the motivations and challenges that prompt the use of outsourcing
It is All About Embracing the Change:
In today's changing business environment, expertise and competencies quickly become obsolete. Buy flexible new ways of outsourcing often open up a new world of networks and knowledge of businesses. Therefore, the future success of outsourcing will no longer be limited to what they can do themselves, but will increasingly depend on the capabilities that they can embrace and harvest the resources in various business environments and networks in order to gain the maximum advantages
With new innovations occurring, improved solutions are also frequently replacing the older ones and the model can accommodate the integration of the new capabilities on a strong and flexible backbone, which is crucial. And the backbone is the primary outsourcing services into which small and potential short term components need to play and plug.
Also Read: What Makes India the Top Software Outsourcing Paradise