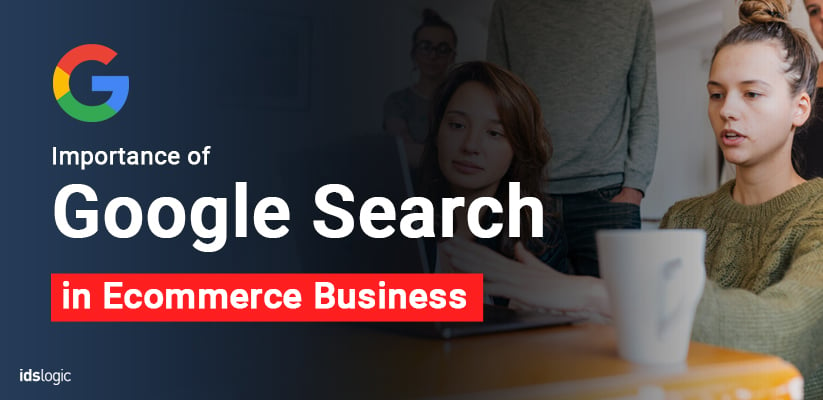 Understanding The Importance of Search in Ecommerce Business
Setting up your ecommerce websites is the first step to make consistent sales on your online store. But merely having a site may not solve all your problems. You need to make your site prominent in various major search engines. For prominence and increased visibility, you need to attain a higher ranking of your webpage and this ranking can be increased by applying techniques that is popularly known as Search Engine Optimization.
Like most industries on the internet, ecommerce space has also become very competitive as new businesses, platforms and complimentary services.  Though it does not take a long time to set up an online store, but to make it successful it requires following some proven strategies.
Some Important Statistics About the Importance of Search in Ecommerce
90% of all Ecommerce Searches Come from Google:
Ecommerce development has gained much popularity and with the increased use of internet ad mobile phones, it goes without saying that Google is one of the most popular search engines used out there and it has become the most useful tool for ecommerce businesses. It is important to understand the ever changing, developing analytics behind the powerful search engine. So if you can master how Google works, then you can follow some techniques and boost your ecommerce search engine rankings so that your business is in a fast track to success.
About 60% of the Users Click on Top Three Results Displayed on Google SERP
If you have not invested in SEO for your ecommerce site, then this is the right time to start. With more than half of the users clicking on one of the top three organic results on the SERP, attaining a higher ranking on the page can work wonders for your sales and bottom line. No matter how attractive and good your site is or how valuable your products are, if the users simply cannot find your site, then the traffic to your site will inevitably be lower.  Once you secure a top three ranking on Google, it can certainly help to increase the visibility and boost traffic. But be careful not to get too rigid to attain the top spot.
50% of all Google Searches are Usually Local:
If you are a startup Ecommerce company, then it is easy to get carried away and set out for the global market. But do not try to think too big as you may miss out the huge local market opportunities. With most Google searches being for local enquiries, there is a huge potential to get your name in the local area listing and improve your visibility based on your location. Be sure to target the right audience base and stay high among local companies and see how your local enquiries can increase.
70% Users Usually Ignore the Sponsored Ads:
Another most popular means to boost your ecommerce development sales is to buy a space on the search engine result page. Since the higher you appear on the page, the better it is, so a great ad campaign can make a great difference for an ecommerce website and that can be the primary route of your business traffic.  Hiring an ecommerce developer to create your site with the best SEO features is crucial. A wise approach is to invest in the SEO to boost organic search rankings that give you a better chance of people clicking your site.
Also Read: How Augmented Reality will be Used to Customize the Ecommerce User Experience
Mobile Search Accounts to 58% of the Total Searches:
It is not surprising that the desktop is no longer the best method to search for products for the majority of the people. Over half of the users prefer to choose their mobiles to search in Google and so make sure that your mobile platform is highly optimized for the search engines and have a higher ranking in them.