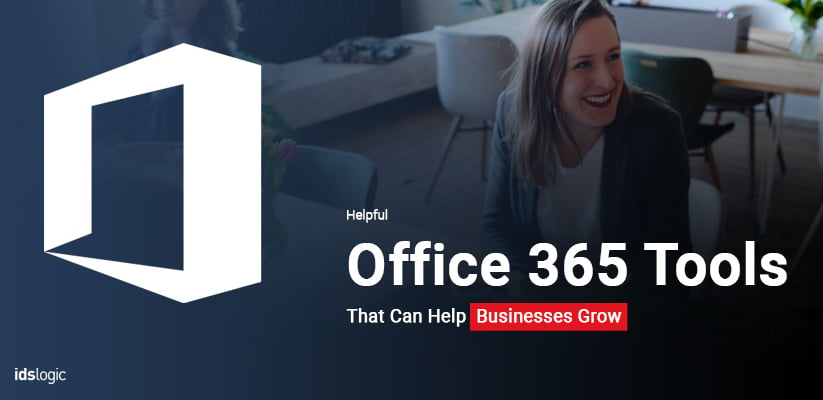 Helpful Office 365 Tools That Can Help Businesses Grow
Launched in the year 2001, Office 365 is a cloud based productivity suite offered by Microsoft. It provides the modern enterprise workforce with tools that help them to enhance the business operations.  Any enterprise of any size can use this basic office suite that can help to be more productive and collaborative.
Microsoft keeps on adding new tools and services so that enterprises can easily meet their business objectives. All the applications are updated automatically without any additional charges. It has evolved into a vast suite of intelligent tools that can also be tailored to suit specific needs. However, it is very difficult for businesses to make sense of all the offerings that come under Office 365.
Some of the Most Important Tools that You can use to Add Productivity to Your Site
One Drive:
This is a Microsoft's solution that helps to secure file hosting in the cloud. It allows the users real time access to share and edit their work and also keep their work safely on Microsoft's servers. With the basic Office 365 package, the end user gets plenty of options. OneDrive allows the team to collaborate on various projects by using the Office 365 tools and they can access the data, which is secured and accessible from any device even while you are travelling. This increases the productivity by storing the files neatly and saving the hassles of downloading other attachments and then sifting for the right file that you need.
Also Read: How to Modernize Business Processes with SharePoint Online

SharePoint:
This is another most important tool that you can use with Office 365. It helps the companies to become more organized by getting a better control on the data, documents and even projects. SharePoint helps to improve the usability and take the advantage of pre-built modules and also enjoy an easy to use interface. It has become an increasingly important tool to boost productivity and with the demand for mobile accessibility, the modern digital workplace is also shifting the focus and nature of collaboration to reliant interfaces.
Teams:
This is a chat based workspace that supports the team collaboration via video and voice calls and is also integrated with other Office 365 services. Microsoft team can be used to host online meetings and it acts as a great communication tool that helps to enhance collaboration, which is highly important between employees in a workplace who are working from different physical locations. Teams provide the users with a unified communication and collaboration platform that combines video meetings, chats, file storage and application integration.
Microsoft Graph and AI engine:
This tool, proactively surfaces the documents that the users are unaware of, but may find it helpful or could use them in some processes. This is highly powerful when it comes to optimizing the collaboration. Office 365 allows even non-technical users to automate the processes, collaborate in a chat, build apps, and share the documents from a single interface.
Word, Excel and Outlook: 
The Word App sets the standards for any word processor and it is available with the Office 365 for both Premium and Business. It helps to easily create the documents. Excel spreadsheet is used for basic data analysis and is now the current standard bearer used in various organizations. With outlook, you can easily manage your emails and an appointment calendar.
Publisher:
At times communicating your business information to a broader audience needs something more formal and permanent that just a presentation at a meeting. With the Publisher app in the Office 365, you can now provide the users with the tools they need to publish any professional looking booklet, brochures and newsletter.
Collaborative Tools:
Together with typical productivity applications, Office 365 also includes many collaborative tools like the Yammer, Sway and Delve. All these tools allow the users to communicate easily, share their documents, arrange video meetings and brainstorm ideas even while on the go.
Also Read: Office 365 Collaboration Tools: Which to Use and When