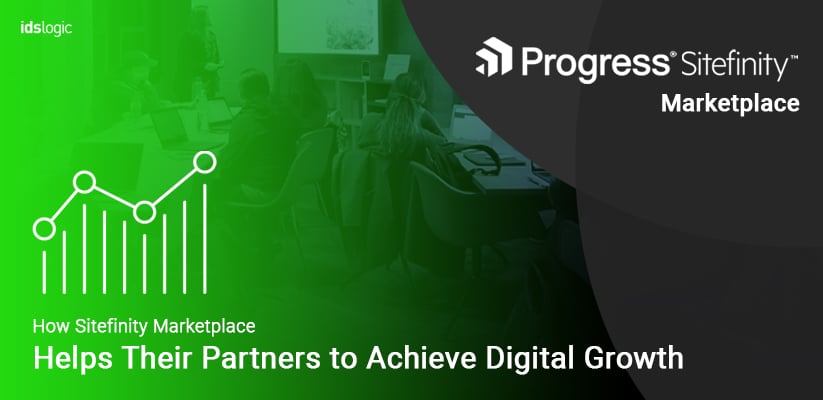 How Sitefinity Marketplace Helps Their Partners to Achieve Digital Growth
Technology has created a great impact into many aspects of life and in business, people who cannot cope up with the latest technology is sure to fail the competition. Marketing professionals have to depend on latest tools or techniques to help collect and access the customer data and track, measure and even report the ROI.
But there are marketers who have failed to keep pace with such advancements beyond their traditional capacities. To solve this, many companies are turning to Marketplace where they can find latest plugins, extensions and widgets.
Sitefinity is a digital experience platform that uses the ASP.NET to develop a website with rich features. If you are a Sitefinity partner, then you are tasked with figuring various ways to extend the Sitefinity's digital experience so that it meets the unique business needs of your customers. Sitefinity marketplace is a collaborative resource for the users that allows you to easily download and share the Sitefinity integrations and add-ons with the Sitefinity community.
What is a Marketplace?
A marketplace is frequented more by visitors than any stand-alone website. Most people view these websites just to have an idea of the latest tools and extensions even if they are not looking for something that is specific.  Though not all the visitors may look for products that you have expertise in, but there is still a chance that they might come across a product that may help their business grow. Sitefinity Marketplace helps their partners attain their organizational goals faster and it is beneficial to both the seller as well as the buyer.
Some Benefits of Sitefinity Marketplace:
Increase the Visibility of Your Sitefinity Solution
If you are a web development company and you have a solution that can help extend a Sitefinity site's digital experience, then you can get your product features here. Sitefinity marketplace is a great platform where you can expose your solutions to all the partners and also the developer community, which will ultimately help in driving revenue and downloads.
Offer a Unified Technology Solution:
With the Sitefinity marketplace, you can now prevent your customers from working in different teams with some disconnected solutions. With this platform, you can now offer the customers a unified technology stack that includes all the digital solutions that they need to be successful, thereby, increasing their operational efficiencies.
Helps to Address Specific Customer Needs:
Based on latest customer needs, you can now develop new Sitefinity solutions or even search for latest 3rd party integrations.  It is from Sitefinity marketplace as a resource that you can now find unique functionalities that can help your business operations become smooth.  Many Sitefinity integrations are now available and can be downloaded instantly which helps in saving a lot of money and time.
Reduce the Time to Market:
It is with the help of Sitefinity marketplace that you can deliver extensive digital solutions to your users in a very less time. Since it helps to reduce the time to develop as well as deploy, you can have more time to focus on expanding your customer base and identifying their specific needs.
Also Read: Sitefinity Features That Help Build Marketing Strategies to Boost Sales
Drive Team Productivity and Customer Satisfaction:
The add-ons and extensions available on the Sitefinity marketplace help the job of adding functionalities to your site easier. The add-ons help your business and the team to execute it faster and increases the productivity. Not only this, it also helps to exceed customer expectations and meet their specific needs, deploy faster and spend more time in developing a relationship with the customers instead of solving complex solutions which already exists.