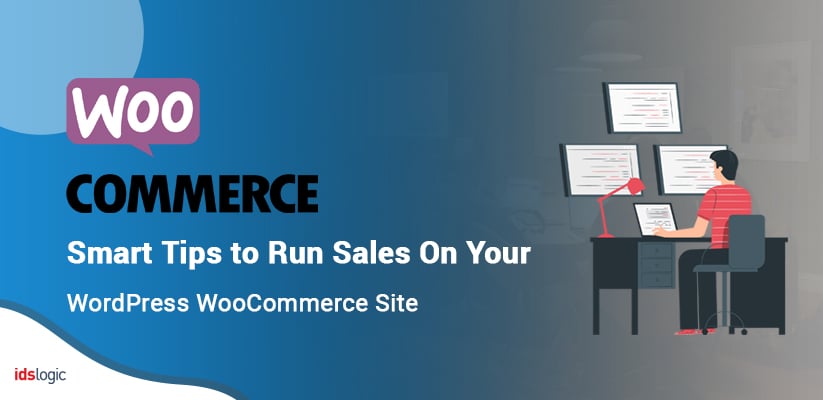 Smart Tips to Run Sales On Your WordPress WooCommerce Site
WooCommerce is one of the most flexible and robust ecommerce platforms that comes with various features and templates that make it easier for the business owners to create and manage their online products. The platform helps the store to increase their sales and promote their brands. So, if you are trying to attract more potential customers to your store or want repeat customers, then it's time to arrange for a sale.
But the question is:  How can you create an effective sale that ensures new and loyal customers to your business? 
Simple sales and discount coupons are great. But it often pays more when you think outside the box and then experiment with some creative strategies that work with your audience.
So here, in this blog let's take a look at some of the different types of sales ideas and creative strategies that will work for your audience.
Running a WooCommerce sales offers many benefits and it helps drive more customers and the fact is that customers too love sales. It encourages people to purchase more and help sway the users who are at times hesitant to purchase something at full price. Once they have purchased from the site, you can easily follow up with more offers and information to turn them into regular customers.
And fortunately, WooCommerce development makes it very easy to run a large variety of promotions and allows you to track your data after each sales, which further helps to improve your future promotions.
Here are some WooCommerce Sales Options that can Help Your Store:
Standard Product Discount:
This is a classic promotion where you can specify a temporarily lower price for one or even more products. With WooCommerce development, the regular price will appear crossed with the sale price mentioned next to it.
Free Shipping: 
Are you aware that free shipping is one of the most important incentive that can be offered to the online customers? The shipping costs can inflate an order's final price and especially if the buyers are located far from the store itself.  Free shipping allures the buyers and it acts as a powerful motivator, convincing them to complete their shopping transaction. WooCommerce allows you to create a free shipping in many different ways.
Also Read: Key Benefits of Integrating CRM Software in Your Ecommerce Business
Choose a "Product of the Day" Discount:
Sales are a perfect means to highlight specific products and you can take this step further by placing the spotlight on just one particular item. You can easily create this type of offers by using the Products of the Day extension and this enables you to specify a product for that given day which gets highlighted on your ecommerce site using the widget. This is a simple way to encourage the sales of a particular product.
'Buy One, Get One Free' DEALS:
The term FREE itself is so attractive and people love to get things in free. This offer can get more customers to your WooCommerce website and you can either include two of the same items or include a different product as an extra when a shopper makes a purchase.  But this kind of promotions should ensure that your users are also aware of the deals and any specific criteria that is required. The best means is to feature it prominently and highlight it on your home page and on any other product pages wherever applicable.
Discount Coupons for Future Purchases:
The benefits of rewarding the existing customers often help to build brand loyalty. Another means to offer discounts to your customers is to use it on their next purchase. WooCommerce developers can easily do this by creating a coupon code that is distributed to the buyers, which can be used in their next purchase. They can use these points and make further purchases at a discounted price.