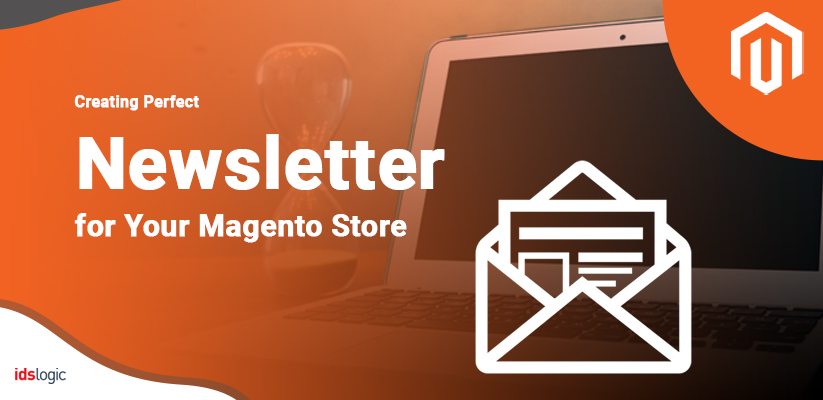 What to Consider Before Creating a Perfect Newsletter for Your Magento Store
Magento 2 comes up with numerous exciting features that are highly useful for both the developers as well as the business merchants. There are a very few CMSs that help to create newsletter sending functionality. Newsletter creation is one of the most important things in your ecommerce store, but yet it is overlooked by organization. If you have a constant flow of content generation to share with your audience, then it can be a great means to keep your audiences informed about your business and share informative content.
What is a Newsletter?
It is a tool that comes with multiple benefits and it helps to gain new customers and also retain the existing ones. It is essential to increase the number of quality leads and build a subscription base whom you can target with your products or services and it also allows you to keep them engaged. It is only with proper content that you can start your Magento 2 development newsletter campaign to become an expert in the industry that you serve and enlarge your scope and influence, which ultimately means more conversions.
How to Create a Perfect Magento Newsletter?
Choose a Perfect and Latest Subject:
Always plan to deliver consistent and appealing newsletter content to your audience and this will help you to keep a constant connection with them. You can easily update them on current products and promotions and you can also talk to them about any upcoming event, sale, discount, festival that you have planned or in which you are participating. Advice posts also make excellent newsletter content and you can also include an informative and relevant blog post which is created by a third party.
Product Review Incentive:
A product review is considered to be an essential source of info and it tells Magento store owners about the client's views about the products that they buy. The product reviews also have a great influence on the purchasing choice of the store's new client. A positive review helps to gain new customers for the product or service and sometimes the buyers forget to review after they purchase a product.
Also Read: Double Your Ecommerce Sales with Magento 2 Extensions
A Magento review based newsletter can remind them of that and encourage for customer reviews. Magento extension like Product Review help you to offer incentives to the customer so that they leave product reviews. You can give the shopper a coupon code once the review is approved.
Using the Premium Magento Newsletter Email Tools:
Adding links in your newsletter content to the services or products that you are selling can help a lot. Magento also comes with a Notify Me When Back in Stock extension. asking your client to subscribe to receiving an email once the product becomes available will help you retain your customers. You can increase the probability of their returning to the store and these are excellent means to ensure and boost their loyalty.
Choose a Perfect Template:
Before you start sending out newsletters to your clients, you need to set up a proper template. It is recommended to set up two or more of these and do a thorough testing to check which style suits the best with your audience. Once your Magento developers have set up your template, you need to configure your newsletter settings and click on Save Config. One of the great things about the native Magento newsletter tool is that it helps you to queue your emails and also choose the start date for your newsletter campaign.
Magento newsletters are vital part of the client retention and engagement process, but before you invest in it, prepare a complete strategy to get the best benefit out of it.
Also Read: How to Take Your Business to The Next Level with Magento