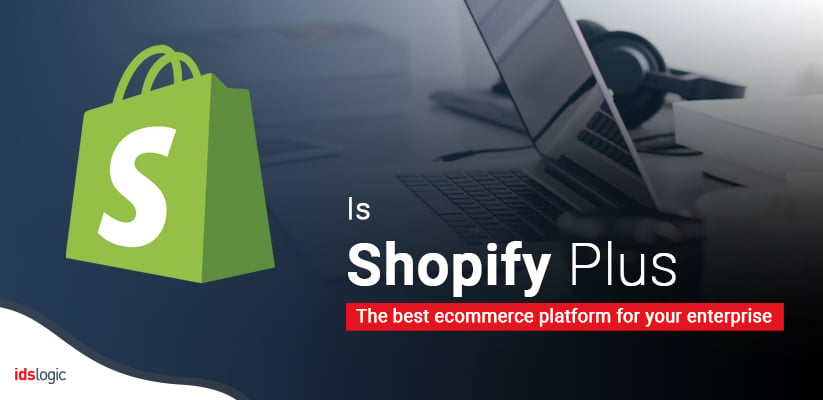 Is Shopify Plus the Best Ecommerce Platform for Your Enterprise
Shopify is considered to be the best ecommerce website builder that is available in the market today which helps thousands of business owners to build their online stores and generate sales. Launched in 2006, it is already a big name in the ecommerce landscape and in just a few years, it has grown a lot.
Shopify web development is created for small and medium sized businesses, whereas the latest Shopify Plus is especially designed for large enterprises. Though they both work the same way, but Shopify plus handles more than a regular Shopify plan.
The fact is that Shopify has millions of stores that run on it and the number is growing at a booming pace. Shopify Plus is a hosted, cloud based enterprise ecommerce platform which is designed for high volume online retailers who are in need to keep up with their customer's demands. It offers scalability and is more reliable as the solution is constantly monitored and also upgraded so as to ensure the maximum robustness and efficiency.
Here is Why You should Upgrade to Shopify Plus:
Extended Customization Option:
With Shopify, you can always have a wide range of attractive Shopify theme development that is ready to use and with plenty of customization options you can make any theme of your own. Shopify developer can use the Plus version and take the customization abilities a step further for brands that are looking for enhanced functionality with Shopify design and development. It also offer highly responsive themes that offers seamless mobile experiences. The simple drag and drop editor also renders ease of customization to the look and feel of the ecommerce store.
Script Editor Access:
With Shopify Plus, the customization can be taken to the next level by giving the script editor access to the users. Normal customization for Shopify stores are usually done by the 3rd party apps, the Scripts system allows the merchants to develop and write customized scripts that are actually hosted and run by it.  It is by using the script editor, that you can create your own business logic to enhance the shopping as well as the checkout experience. If you need any specific functionality, but can't find an app for it, then this is ideal for you.
Also Read: Magento vs Shopify: A Detailed Comparison Guide
Ability to Integrate Easily:
With Shopify Plus you can easily integrate with other platforms. It has an extensive application marketplace where you can find a large number of applications that can be used to enhance the shopping experiences delivered to your store. There are apps that serve some diverse aspects of operating on your business from customer service to inventory control, marketing and promotions and etc. In simple words, your Shopify plus development store can open up a world of opportunities that helps to choose and develop with new versions.
Mobile Store Builder:
With mobile becoming the prime selling channel, creating a mobile application for your store is no more a matter of choice.  To create an app, you need to hire a Shopify development company so that they can ensure mobile responsiveness and offer great speed and excellent user experience regardless of the device that is used to access the store. With Shopify Plus, you can get the Mobile Store Builder that offers easy creation of native iOS and Android apps for those without any coding or technical knowledge and experience.