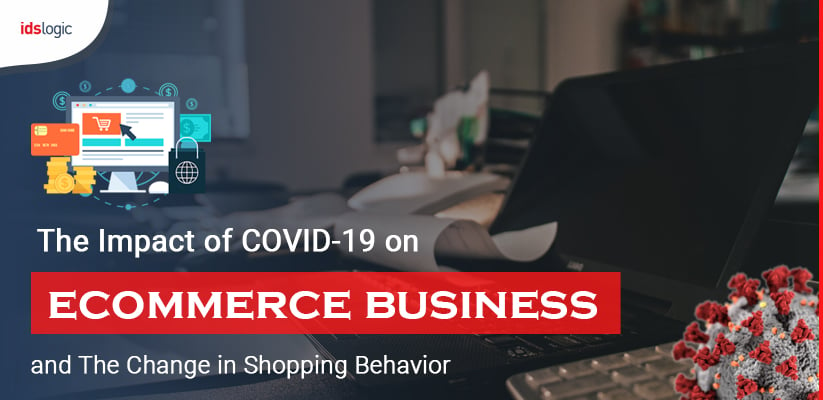 The Impact of COVID-19 on Ecommerce Business and the Change in Shopping Behavior
The recent COVID-19 outbreak has a significant impact on the retail operations of ecommerce all over the globe and most ecommerce associations have faced a sudden change in the sales and also a load on the staff. The amount of people going to restaurants, movie theaters, bars and gyms has reduced and office workers are now facing a new challenge of working remotely from their office.
You might think that because of the closure of many physical outlets, ecommerce web development is booming as new retailers are taking the step to create ecommerce sites and offer home deliveries while people stay at home to prevent them from infections. But is the recent disease bothering the ecommerce industry too?
The outbreak of Covid-19 has in fact stagnated the global business growth and it has also observed a significant shift in the stock market. The Organization for Economic Co-operation and Development has declared that the recent outbreak poses the biggest threat to the global industry and day by day each and every country is getting hit by the Covid-19 disease.
Increase and Decrease in the Ecommerce Industry:
After the hectic buying during the festive season sale period in the month of December and January, people usually slowdown in the month of February and the sales again pick up in the month of March fueled by the festival starting from Holi and Ugadi. This year, there has been many changes in the ecommerce development industry and sectors like tourism, electronic items, cab services and etc. have seen reduced sales, as people are restricted to stay at home because of coronavirus. With limited travel, ecommerce sites offering services in these sectors have seen reduced sales.
Also Read: How Augmented Reality will be Used to Customize the Ecommerce User Experience
On the other hand, work from home has led to increased demand for laptops and smartphone accessories resulting to an increase of 20 to 25%. Personal care and sale of sanitizers and hygiene products. followed by grocery has seen a steep increase of 110 -115 % sales. Even E-pharmas have seen a strong growth in e-consultation and demand hike for prescription medications.
The Change in the Shopping Behavior of Users:
Medical experts and officials are all encouraging people to take the action and keep their hands clean and avoid touching their faces.  Ecommerce purchases of the products like gloves, masks, and hand sanitizers and antibacterial sprays have also surged.
People are Stocking Up Medicines Online:
With countries have put travel restrictions to reduce the spread of the virus, people have started to stock up on over the counter medicines, which are mostly prepared for cough or cold as a preparation in case they catch the virus and need to self-quarantine. An analysis done by Adobe on ecommerce transactions found that people have started to use ecommerce stores to purchase medicines related to flu, while online purchases related to other diseases have significantly reduced.
Online Purchasing to Fill the Pantry:
Another change in the shopping behavior is that people have also started to purchase non-perishable foods like oatmeal, rice, pasta and other canned good which are common staples during emergency preparation. With physical shops closing, people have switched to ecommerce stores for their daily needs. As consumers are increasingly using digital methods to prepare for the coming emergency, it is during this time that ecommerce development companies and stores in India should ensure a smooth and frictionless experience on their ecommerce sites and mobile applications.
Meeting the customer's needs and expectation during this time of emergency is imperative. This type of conditions can either make or even break your brand.
Also Read: Pros and Cons of Selling from Your Own Ecommerce Store