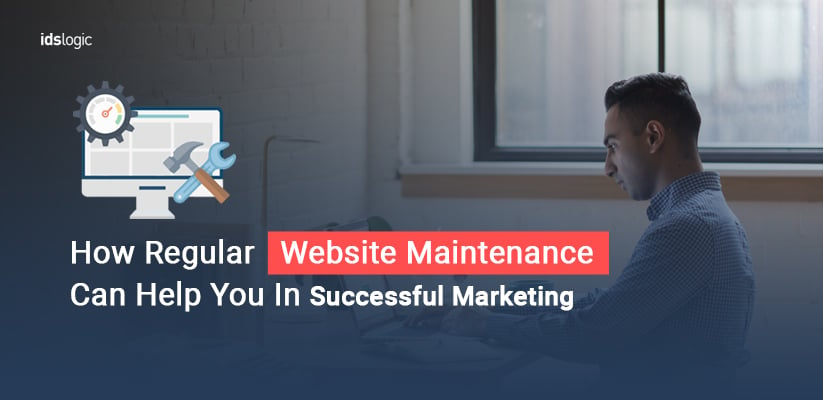 How Regular Website Maintenance can Help you in Successful Marketing
Your website is the most important marketing and communication tool for your business and it helps to keep your visitors engaged. To keep its performance high, a website needs regular maintenance, otherwise it may lead to frustration for the customers as the pages will be slow and there may be error messages on the screen. Improving the user experience always helps to build the trust and credibility and this gives your business the needed growth. Well-functioning of the site can also help to increase the traffic and help to expand the customer base and convert prospects into paying customers.
Regular website servicing allows to keep the website content updates and this offers a fresh feel to the site. And again, it helps to add the latest features that help to have a significant impact on the site rankings. With customizable website maintenance services, business owners can include the latest SEO and SEM advancements and give access to a range of unlimited content changes.
Regular Maintenance of Your Site Helps in Improved Online Marketing. Here is How:
Create the Right Impression for Your Business:
One of the first things that people do once they go to the office is take a look at the company's website. So what is the first impression that they get? This is same with your customers. When they look for your services or products, it is your company website that answers all their queries. Keeping your site updated with the latest information will leave your prospects well informed and create a positive impression about your company. An up to date site also helps to stay on top of things and helps to communicate well and create an impression of someone whom your prospects can trust.
Boost Your Search Engine Rankings and Attract More Traffic:
Search engines always love websites that are well maintained. Hiring a website maintenance service provider helps the search engines to visit the site and this helps to boost the rankings. If the site is not updated, the search engines stop crawling it and the rankings begin to drop for important keywords. Showing the search engines that your site has fresh and updated content helps to boost the rankings and it also opens up new opportunities to attract customers.
Implement Latest Security Patches and Bug Fixes:
If you are using a CMS or any web based software, then it is highly important to keep everything updated with the latest security patches and bug fixes. It is not always an ecommerce site that hackers want to break into. Often hackers try to access sites that use outdated software. As security patches are released at regular intervals, keeping the site well maintained and updated helps to reduce attacks and get infected by software that are downloaded from the site. If Google detects a malware in your site, then it will delist you from its index.
Also Read: Issues You Might Face If You Neglect Your Website Maintenance and Support Service
Maximize the Website Speed:
Google now considers how long your site takes to load when determining the site's rankings. Not only this, research has also stated that the chance if users bouncing from your site also becomes higher when the page takes more than 5 seconds or longer to load. Compressing the site files and reducing the size of the images helps to boost the speed of the site and this helps to rank better and offers the users a great experience. So, to be successful in the market, regular web maintenance is needed and your site should load on any device that your users are using.
Maximizes Internal Efficiency:
Just like your business, your website also has to be very effective and efficient and this is only possible if you keep your website updated and utilize the latest software to streamline the internal sales and marketing processes. Marketing automation will allow your website to do all the regular classes without having to take out the time every day. With regular website maintenance, you can easily enhance the internal efficiency of your site.
Also Read: Best Website Support and Maintenance Practices for Front End Developers