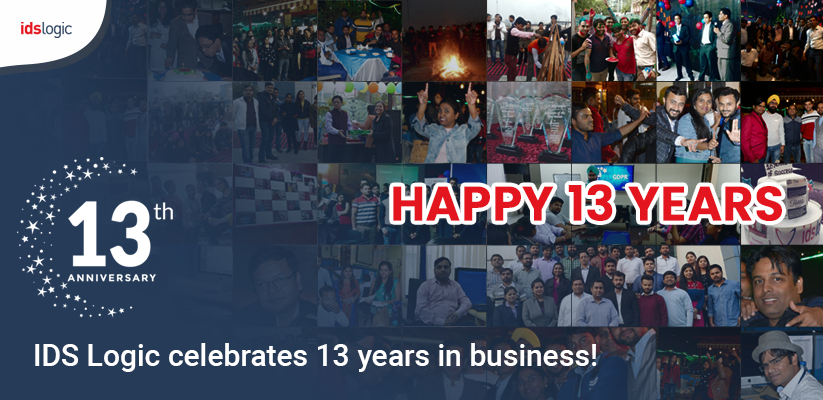 IDS Logic Celebrates 13 Years in Business!
India based IT development company, IDS Logic is celebrating another milestone as the month of April marks 13 years in business. The full service software company has been busy delivering IT solutions to its clients across the globe since its inception.
The organization has come a long way and its workforce has grown from just two to 150 as it celebrates another year of business. Speaking about celebrating 13 years, the company is thrilled and proud to have offered quality services related to various technologies that include Sitefinity, LMS, mobile app development, AI, automation and etc. that meet various business challenges. 
Also Visit: Life at IDS logic-Celebrations & Fun at IDS Logic
It is true that we have been through crucial moments while running the business, but together we have overcome them. Our employees are our assets and it is because of their commitment that we are able to walk the journey so long. Their suggestions and feedbacks have pushed us to go forward and improve on how we operate.  Not only have they become our loyal and most trusted resources, but they have also become a part of the IDS Family.
Sometimes we just want to say THANK YOU! 
With a solid client base and no signs of slowing down, we have now established ourselves as one of the country's leading software development agencies. We are proud to say that our company has grown at a good rate and that we count on local, national and international businesses that include small, medium and large scale enterprises.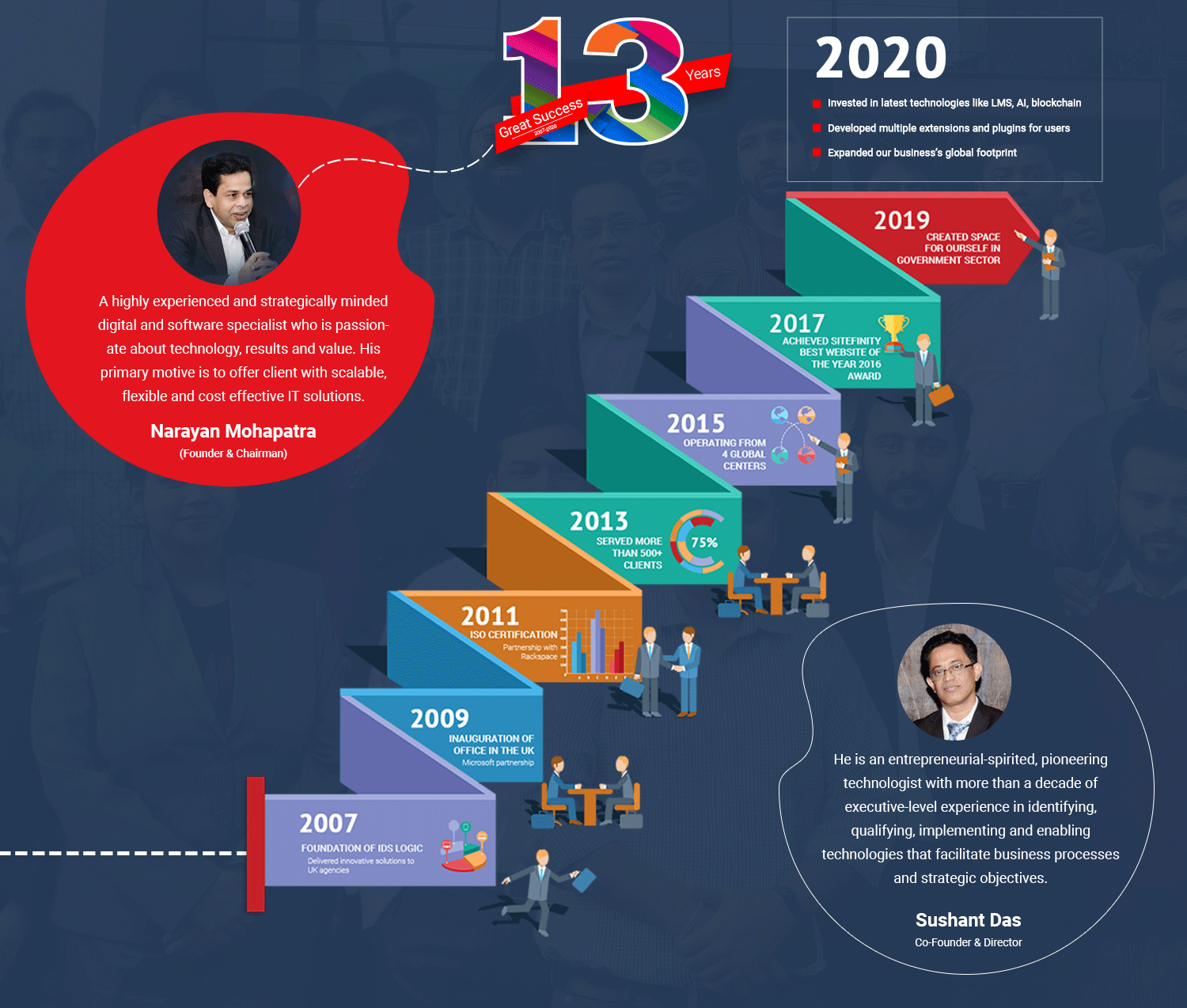 Proud of our unique organizational culture, the company measures its success based on the long list of happy clients.  IDS Logic works with a diverse portfolio of clients, creating long term and enduring brands.
Though we are not sure what the next ten years hold for us, but we promise the same level of dedication and service that have come to define our business reputation.
Join us in this journey and let's celebrate our first 13 years in business!