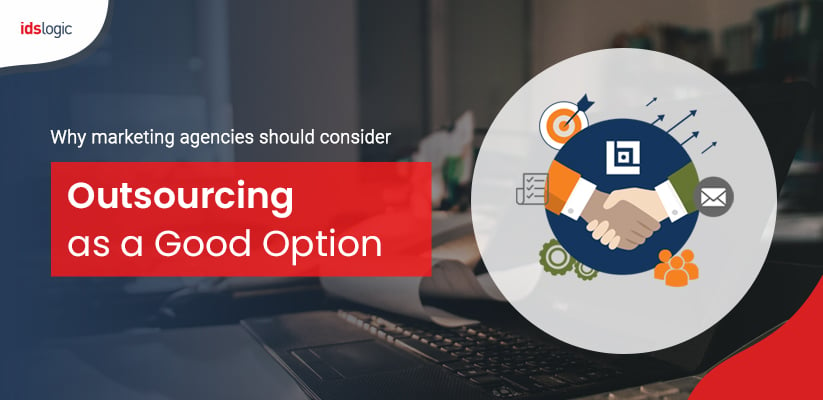 Why Marketing Agencies Should Consider Outsourcing as a Good Option
Your online marketing company may be offering a wide range of services, but in some areas you may not have the desired skills to offer services efficiently for which you may need some outside support or help. All business owners need a cost effective way to manage their customer service options and even some of the world's leading companies use outsourced support vendors and today it has become a critical component of their massive success.
Outsourcing to companies in India can be a key to completely transforming your business, but as a marketing agency should you hire an outsourcing company? Here in this blog, lets discuss some of the most crucial aspects and the need to outsource.
Challenges that a Marketing Agency may Face when Handling the Customer?
Advertising or digital marketing agencies are highly in demand in India and with numerous websites competing with each other, business owners are also looking for professionals who can help them to achieve their goals. Some of them want to make their product or services popular and recognizable in the country and some others seek to increase their sales.
Usually a marketing agency offers developing and designing of websites as their services together with digital marketing services. But at times they may not have the essential skilled resources in certain technologies. Redesigning a website or usability development to improve the site's ability to generate sales leads can be difficult for an agency.
Difficult to explain your customers that you are not dealing with this technology:
This is probably one of the most crucial problem that most marketing agencies face some time or the other. Saying no to what they are looking for brings down the probability of sales conversion by 60% and they are likely to waive off your marketing services too. Outsourcing to a reliable company India can be the best solution during this time.
Refer the Outsourcing Company to Your Customer:
Many online marketing agencies often work back to back and they can easily refer the outsourcing company and then charge a small commission from that order which is beneficial for both the parties. By doing so, both of them will get the best out of their services and can easily attain their business goals.
How to Cope Up with the Task and Meet the Deadlines Accordingly?
In order to cope up with critical tasks and meet the deadlines on time, it is essential to hire expert resources having knowledge in the technologies that the customer is looking for. A reliable Outsourcing company can help to have web developers and designers and hire them dedicatedly so that both the companies and the customers can enjoy the benefits.
Also Read: Why Your Web Development Startup Needs the Wisdom of an Experienced Outsourcing Company
The Advantages of Hiring an Outsourcing Company:
If you decide to hire separate skilled staff to work with your agency, then it is true that you may have to face some difficulties, but adjusting some processes will help to work with the company for a longer time period. If all your processes work properly, then you will be recognized not as an ordinary marketing agency, but as a competent web agency.
Another benefit is that the whole process of website development and designing will also be under your control and so you will hardly fail to meet the deadlines. According to the top managers, outsourcing is not a negative aspect, instead it contributes to the whole business development. But one point to remember is to choose a qualified, reliable and responsible outsourcing partner for long term benefits.